Florence's cathedral museum to reopen to the public
Posted on 23 October 2015 in Italy, Tuscany
Housing the world's largest collection of Florentine medieval and Renaissance sculpture, the Florence cathedral museum is set to reopen to the public on October 29.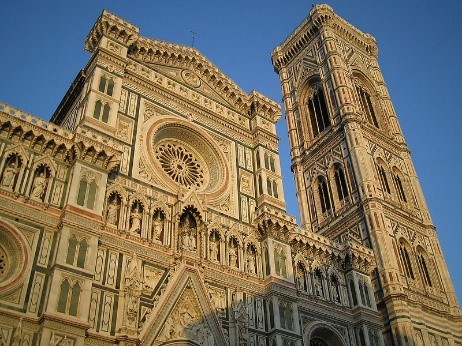 Following an expansion as well as an extensive renovation project which took two years, the museum now occupies two adjoining buildings, including 25 rooms over three floors. One of these rooms is dedicated to a 1:1 scale replica of the original medieval façade created by Arnolfo di Cambio in 1296.
In total, the museum features a vast collection of over 750 bronze, marble and silver sculptures by notable Renaissance artists such as Michelangelo, Donatello, Andrea Pisano, Luca della Robbia and Andrea del Verrocchio. The new display will showcase important artworks such as Donatello's sculpture Maddalena, a series of 27 exquisite silk and gold embroidered panels designed by Antonio del Pollaiolo and the original north doors created for the Florence baptistery by Lorenzo Ghiberti.
The expansion has also enabled many pieces to be shown that been previously only held in storage, including 70 fragments of the original cathedral façade, which were used to help create the faithful replica, and 15 statues which date back to the 14th century.
If you'd like to experience and witness the incredible art and architecture which made Florence the birthplace of the Renaissance, visit our website to book a place to stay in Tuscany today. We also have a range of top holidays to Sicily, Sardinia, Abruzzo, Puglia and Umbria.
Image: Christopher Patterson, available under Creative Commons