Five of Abruzzo's signature foods
Posted on 13 January 2016 in Abruzzo
Like every region in Italy, Abruzzo also has its own distinctive cuisine, making the most of the plentiful local and seasonal produce to create some of the memorable dishes that have made the country world-renowned for its food.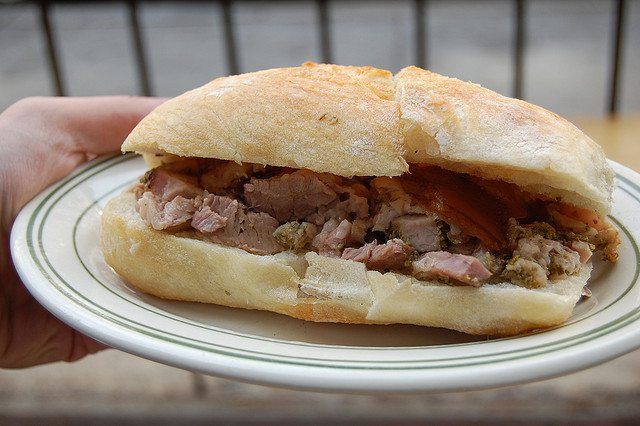 With Abruzzo's landscape being so diverse, ranging from rugged mountains and isolated plains to rolling vineyards and coastal resorts, the cuisine is also just as varied to match, from hearty stews and roasted meats in the mountains to a host of fresh Adriatic fish and seafood down by the coast. Below are just five signature dishes offered up by the region you just need to try on your Abruzzo holidays:
Arrosticini
Arrosticini are delicious and succulent pieces of lamb or mutton, cooked over an elongated brazier, and are some of the tastiest kebabs you will ever try. Be sure to try the real deal – arrosticini is only considered authentic if it uses meat from Abruzzo farmers.
Brodetto alla Vastese
Originating from the picturesque coastal city of Vasto, found on the region's southern coastBrodetto alla Vastese is this town's signature dish – a flavourful fish and seafood stew made from cod, clams, mussels, scorpion fish, and shrimp, all cooked in a savoury tomato broth.
Maccheroni alla Chitarra
Maccheroni alla Chitarra are a special variety of local fresh egg noodles, made from semolina. The noodles get their 'chitarra' name from the guitar-like instrument used to cut them, strung with thin wires. These square-cut noodles go excellently with the region's meat sauces, such as lamb or mixed meat ragu.
Porchetta
Abruzzo has to be one of the best places to try authentic porchetta, tender and juicy pieces of whole, spit-roasted pig, which can be bought at the numerous porchetta trucks scattered across the regions at farmer's markets, in piazzas, and even at petrol stations. Here you can buy the porchetta either by the etto to prepare and enjoy later, or enjoy it on the spot wrapped in a panino.
Scrippelle 'mbusse
One of Abruzzo's favourite winter dishes, this is a warming soup with a difference. The main staple of this dish are the egg crepes sprinkled with aged pecorino cheese, rolled up like cigars. These are then served up in soup plates, accompanied with hot and delicious homemade broth, ladled over the crepes to add even more flavour.
Image: Stu Spivack, available under Creative Commons