Discover Tuscany's Hidden Renaissance Gems
Posted on 8 July 2019 in City Breaks, Family & Friends, Italy, Romantic Holidays, Tuscany
Tuscany is one of the most historical, stunning places you can visit. So, if you want to experience Tuscany as a local and jump right into the magical renaissance era, or become an art aficionado, add these beautiful sights to your next Italian holiday. You can see the works of Giorgio Vasari, Michelozzo, Piero della Francesca and many more and indulge yourself in history.
Here are eight must-see renaissance gems!

Santa Maria del Fiore
The cathedral of Florence is one of the city's most iconic landmarks. Santa Maria del Fiore is the third largest church in the world – behind St. Peter's of Rome, and St. Paul's of London – dedicated to Santa Maria del Fiore, the Virgin of the Flower, a reference to the lily, the symbol of the city
The building's Gothic façade features pink, green, and white marble patterns designed to complement the cathedral's 14th-century bell tower of Giotto. Inside you will find stunning mosaic pavements, frescoes, and great artworks such as the Last Judgement by Giorgio Vasari.
Church of San Michele in Foro
Arguably one Lucca's most remarkable churches, the building dedicated to St. Michael the Archangel, is a marble might. Be sure to bring along a pair of binoculars to truly appreciate the intricate details of the architecture!
The Church of San Michele's most notable work of art is the Pala Magrini by Filippino Lippi, with the portraits of the Four Saints: Roch, Sebastian, Jerome, and Helen, completed during Lippi's apprenticeship in Botticelli's workshop.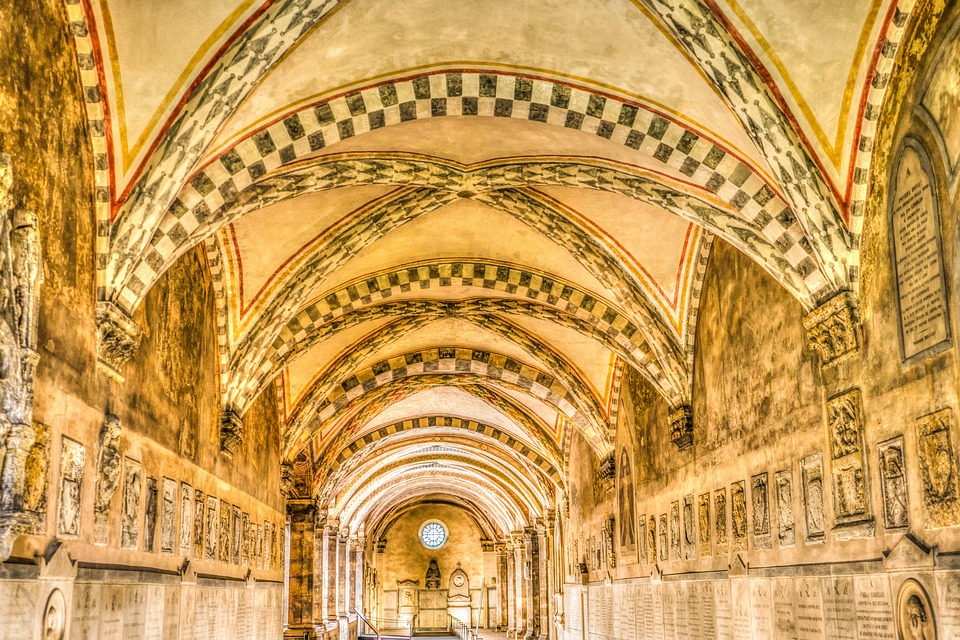 Santa Maria Novella
Florence's first basilica, Santa Maria Novella is one the most important Gothic churches in Tuscany. Built in the 14th-century, the Dominican church's eye-catching green (serpentino) and white marble façade was designed by famed architect Leon Battista Alberti, also known for designing the Rucellai Palace's façade.
The church, adjoining cloister, and chapter house boasts a wealth of extraordinary works of art, including a fresco of Ghirlandaio, Giotto's crucifix, and Masaccio's Trinita.
Basilica of San Francesco, Arezzo
Home of one the best frescoes in Tuscany, The Legend of the True Cross by Piero della Francesca, the Basilica of San Francesco in Arezzo is a must-see. A gifted and original artist of the Early Renaissance, Piero's work needs to be seen in real life to be truly valued.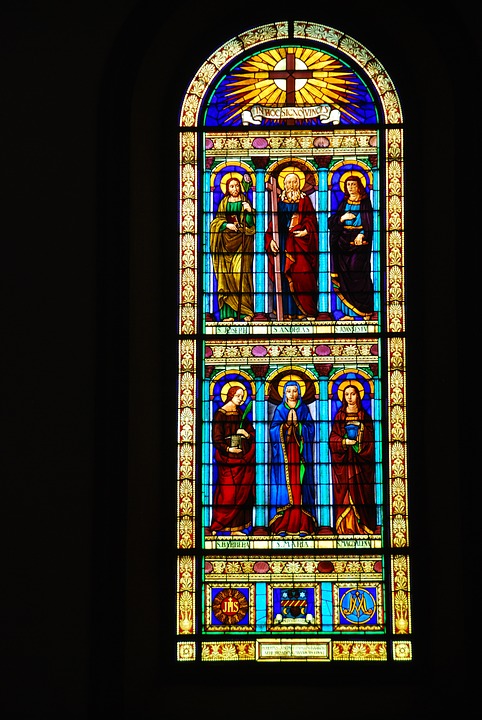 Vinci
Vinci is a stunning medieval village situated in the hills of Montalbano, Tuscany. It was home to one of the most famous Italians, Leonardo Di Vinci. The town offers plenty of things to see and a lot of them are related to Leonardo's life there.
Take a stroll through orchards and vineyards and follow along the Sentiero Verde to arrive at Leonardo's house!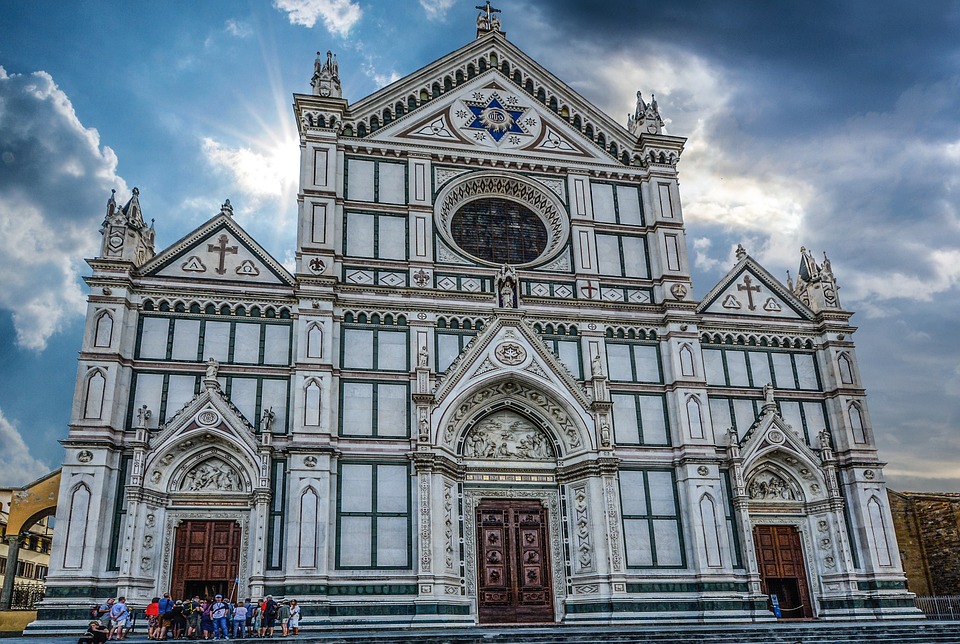 Santa Croce
This striking Gothic building in Florence, also known as the Temple of the Italian Glories, is home to the many tombs of great artists such as Machiavelli, Galileo, and Michelangelo.
After the great Arno flood of 1966, Santa Croce was seriously damaged. However, much of the church has been extensively restored and the building retains its sense of grandeur. The city's Duomo attracts much of the tourist attention because this location is certainly worth visiting to see the stunning architecture and neo-Gothic glory.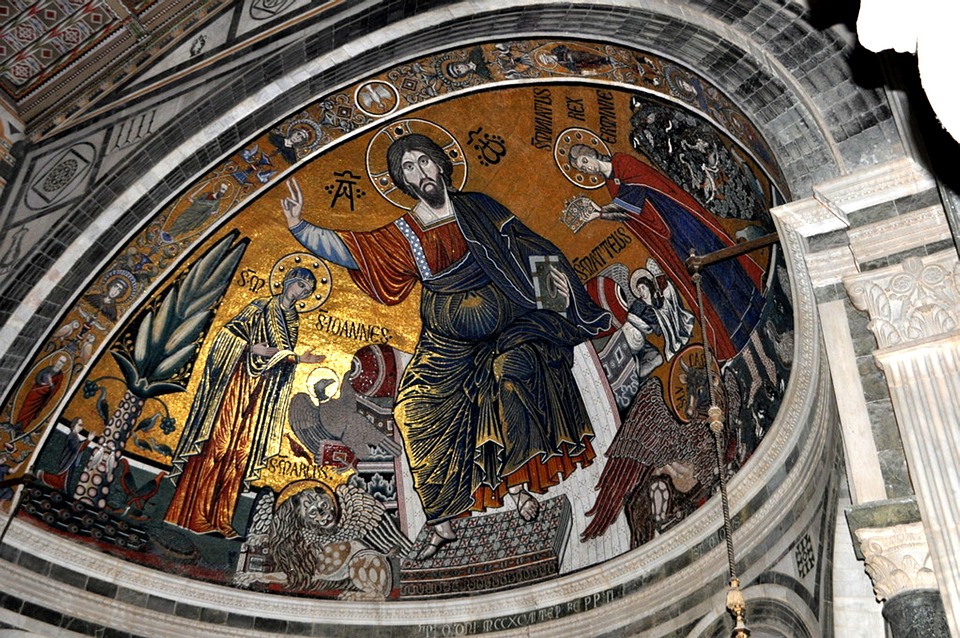 San Miniato al Monte
One of the most beautiful and spiritual places in Florence, San Miniato is home to the Olivetan monks, known for their honey and herbal teas.
Inside, you'll find the crypt decorated with frescoes by Taddeo Gaddi, and spectacular Cappella del Crocifisso by Michelozzo. Surrounding the church is a monumental cemetery, home to renowned men and women, including Carlo Collodi, author of Pinocchio.


Volterra
Volterra is a historic hilltop city in Tuscany surrounded by ancient city walls, with characteristics dating back to the 7th century BC. There are plenty of stunning buildings to see here. Palazzo Lisci was previously a medieval hospital before its construction, which was completed in two large phases. The bottom part dates back to the 13th century with marble inscription. The newer part above offers a striking contrast being built in the 18th century. The maintenance makes this building special and many others here special.
Cathedral of Santo Stefano
Located in Prato's Piazza Duomo just north of Florence, this unique green and white structure was sculpted by Renaissance masters, Michelozzo and Donatello.
Inside, you can find a multiplicity of Renaissance paintings, frescoes, and statues, including works by Filippo Lippi, Agnolo Gaddi, Giovanni Pisano. All of which can be enjoyed away from the crowds of the museums and galleries.
There is so much to see and do in a town steeped in such history. If this has inspired you to take a trip to Tuscany, why not have a look at our Tuscany family Villas for the perfect cultured holiday?
Which of these beautiful masterpieces will you be adding to your bucket list this year? We'd love to hear!