Exploring the Art Galleries of Florence
Posted on 1 March 2018 in Italy, Tuscany
As one of the main cultural hubs of Italy, Florence has so much to offer on your next visit to the city. It's home to some of the most important pieces of Renaissance architecture, which can be found hanging in a selection of galleries across the city. From the Uffizi to the Bargello, you'll be able to spend a day or two learning about the rich history of Florence, and discover how they have shaped the art world today.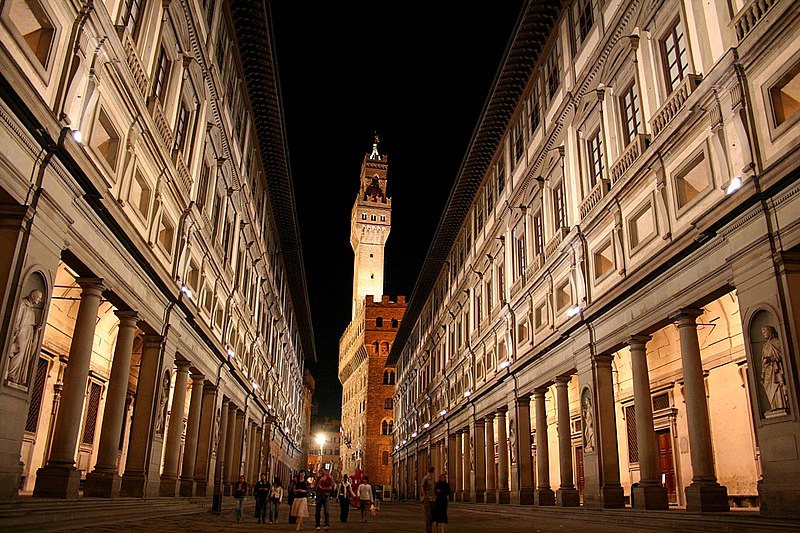 With so much culture packed into the tiny UNESCO city, on your next visit to Florence, you'll never be short of things to gaze at. Here at Essential Italy, we belive that no trip here would be complete without a wander around some of the city's incredible galleries, so we've included a list of some of our favourites below to get your inspired!
The Uffizi
The world-renowned Uffizi is one of the most prominent galleries documenting the art of the Renaissance period. Situated near the Piazza della Signoria, the gallery includes artwork by da Vinci, Giotto, Botticelli and Michelangelo, amongst other prominent figures of the period. Not only is the artwork bound to capture your attention, but the impressive, towering architecture is just as captivating.
With around 50 rooms for you to get lost in, you'll want to spend as much time is allowed visiting the Uffizi. With artworks on display from the 13th to the 18th century, a trip to one of the most-visited museums in the world is not to be missed on your next holiday to Tuscany.
Palazzo Vecchio
Although not a gallery by its traditional definition, upon entering Palazzo Vecchio, Florence's town hall, you'll be able to witness a selection of impressive artworks. The town hall was built at the start of the 14th century, with additional parts of the building being added over the course of the next two centuries.
You'd be forgiven for thinking that Florence's Palazzo Vecchio was a building not worth exploring, however, for the art enthusiasts, your breath will be taken away by more than just the incredible architecture. Inside, statues from Michelangelo and Verrocchio stand tall, with murals from Bronzino and Vasari decorating the walls; prepare to be amazed at some of the incredible detail that has gone into the work displayed here.
Bargello
Situated in one of Florence's oldest buildings, the national museum Bargello has evolved from Capitano del Popolo's headquarters to the grand premise that it is today. Since the 19th century, Bargello has been used as a museum, playing host to a series of collections, artworks and sculptures.
Bargello is the perfect place to explore if you're looking for a daytime activity, especially if you, unfortunately, find yourself presented with a drizzly day. Navigate your way through the maze of rooms to uncover 16th-century Tuscan works, impressive Donatella marble sculptures and stunning terracotta works create by della Robbia.
Palazzo Pitti
If you're looking for a perfect place to spend a day, where you can meander through carefully manicured gardens after observing some standout pieces of Renaissance artwork, then Palazzo Pitti is ideal for you. Wonderful for people of all ages, several of Tuscany's most-important museums and galleries are housed here, centred around a courtyard. The Palatine Gallery on the first floor is the destination for you if you're looking to be blown away by the intricate strokes of 16th and 17th-century artwork, whereas the Royal Apartments are fully-fitted with furnishings typical of the 19th century. Making your way through the series of other rooms, you can venture through the silver museum and the Gallery of Modern Art, amongst others.
Galleria dell'Accademia
The Galleria dell'Accademia is best-known for being home to Michelangelo's David. Created between 1501 and 1504, the 14 feet marble sculpture was originally commissioned for the cathedral of Florence before settling in the Galleria dell'Accademia, where you can witness it today.
On your next trip to Italy, why not stay in one of our holiday villas in Tuscany with a pool? Here at Essential Italy, we believe that it is the perfect place for your next holiday; with luscious landscapes and breathtaking views, you'll want to return again and again. For more information about how you can make this holiday a reality, get in contact today for more information.