Essential Italy Encounters – the Fiat 500
Posted on 15 July 2015 in Italy, Puglia
With many members of our team enjoying some great adventures out and about in Italy itself, we thought it'd be a great idea to introduce our readers to some of the team and just some of the fantastic things that they've seen and experienced during their time in this wonderful country.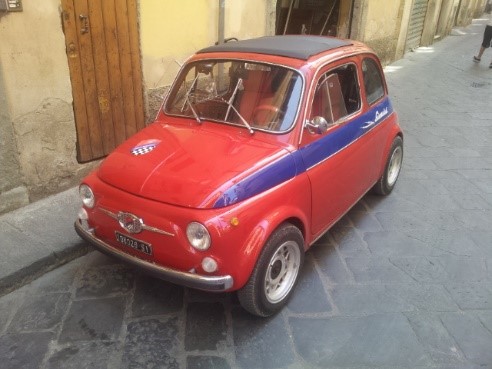 First up is Chris, who is always on hand to help out those who are staying in our stunning apartments, hotels and villas in Puglia. He currently lives near Ostuni, which is also known as the 'White City' due to its famous whitewashed houses and trulli. Having joined Essential Italy in 2005, he is there for guests and owners alike, aiding in all manner of queries from directions to simply where is good to eat in the area.
Recently, he has been out and about with his daughter Juju, and has sent us this photo, combining the classic with the modern as it shows Juju in front of two models of the ubiquitous Italian car, the Fiat 500, also known as the Cinquecento, spanning the car's history from 1957 to the modern day.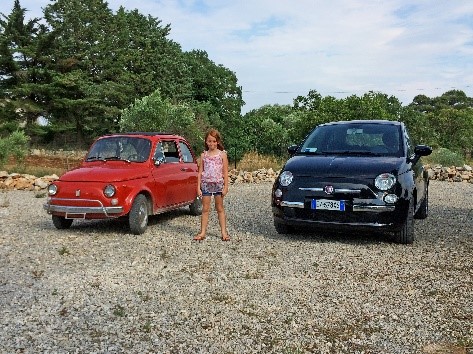 Fiat were pioneers with the invention of the Cinquecento, creating the definitive 'city car' – small, compact and easy to drive, yet with a spacious interior. First launched in 1957, the Fiat 500 was and still is a phenomenon – fun, nice to look at, and fuel efficient. It soon came to be known as the people's car for Italy, akin to Germany's Volkswagen Beetle, which much of the 500's design was in fact based on.