Cat sanctuary on a Sardinian beach is a hit with visitors
Posted on 31 May 2016 in Italy, Sardinia
One of the top tourist attractions in Sardinia on TripAdvisor may surprise you – it's a cat sanctuary with its own private remote beach.
The sanctuary has been named the seventh best tourist attraction on the whole island, and is located on the western coast, near the tiny fishing hamlet of Su Pallosu. Named I Gatti di Su Pallosu, the sanctuary has also been awarded the online review site's Certificate of Excellence as a result of the several five star reviews it has racked up from visitors.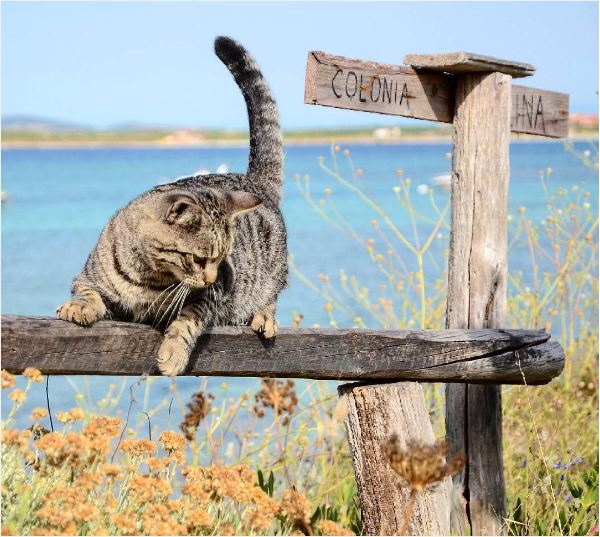 During the visit, visitors can meet the 60 cats who call the sanctuary their home and watch them relax and play on the sandy beach. Founder of the sanctuary Andrea Atzori said the cats are "super tame and friendly so know how to entertain visitors."
"People are curious because they assume cats hate water, but the Su Pallosu cats grew up on the shore and have no fear of the sea."
Colonies of cats have lived in this area since over a century ago, when local tuna fisherman brought in cats to tackle the local problem of rodents. Half of the cats living at the sanctuary today are in fact descendants of the original fishermen's cats.
In three years the sanctuary has welcomed over 11,000 visitors, with Andrea saying: "People love cats and they love beaches too, so it's a recipe for success." The sanctuary is completely not-for-profit, and so entry is therefore free, though donations are accepted to help feed and care for the cats.
If you're staying at one of our villas to rent in Italy this year, this unique attraction may also be worth adding to your list of places to visit!
Image: mauritio_s/Instagram