A Beginner's Guide to Visiting Tuscany
Posted on 26 November 2019 in Tuscany
The birthplace of the Renaissance, Tuscany is a central region in Italy home to an array of well-known towns and cities synonymous with the country, such as its capital, Florence. A balance between lively towns which are a hub of arts and culture, it is also home to a stunning hillside landscape which contributes to almost two-thirds of the area, making it the perfect setting for a peaceful break amongst nature. Not only is it an ideal place for countryside getaways, but it also boasts a beautiful coastline which looks onto the Mediterranean Sea, stretching over both the Tyrrhenian and the Ligurian Seas.
For those who have never travelled to this stunning region, here at Essential Italy, we have compiled a guide to the area on places you should visit and food you should try. With a beautiful selection of apartments in Tuscany, we think it is the ideal place for those who want a mix of activities and experiences as all in all, Tuscany has a bit of everything!
The Region's Capital City – Florence
Let's begin with the most recognised city in the area, the capital of Tuscany – Florence. It was a hugely flourishing city during the Renaissance period. You can see work from all the country's most significant artists when visiting the museums, galleries and churches belonging to the city. Look out for famous names such as Leonardo Da Vinci, Michelangelo, Alberti, Donatello, Botticelli, Masaccio and Brunelleschi. To discover some truly unique sites in the city, take a look at our selection of Hidden Gems in Florence.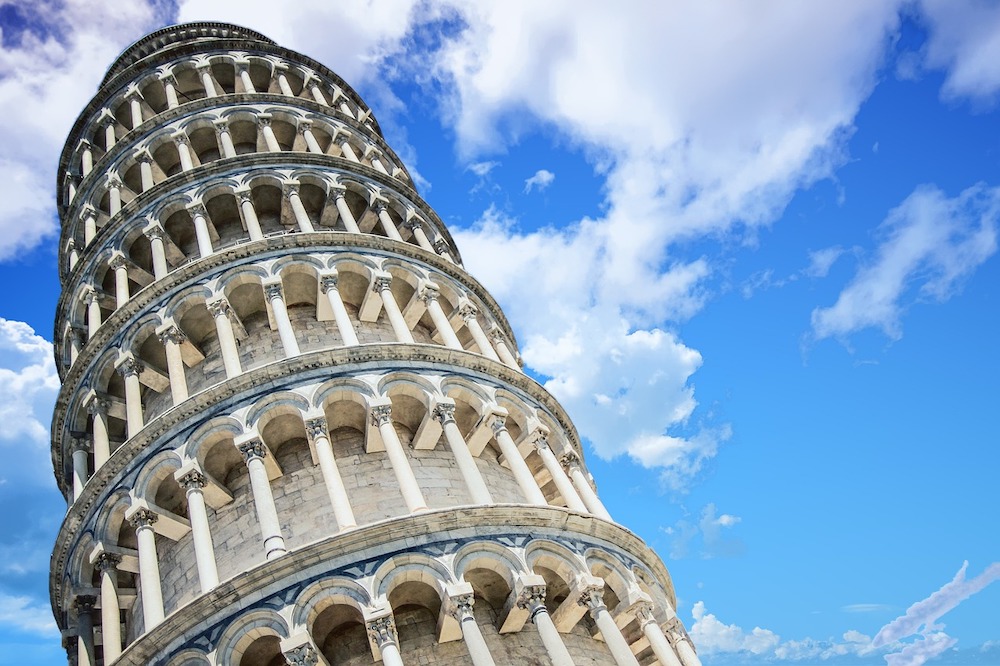 The Leaning Tower of Pisa
Up there as one of the most famous landmarks associated with Italy, the Leaning Tower of Pisa is a must-see destination. Situated in the namesake city of Pisa, this fascinating building began its construction in 1173 and took over two hundred years to build. Interestingly, it is not the only tower in the city that has acquired such an unusual tilt. Pisa is also home to the tower of San Michele Degli Scalzi and the San Nicola bell tower. For more intriguing facts, take a look at our blog on Seven Fascinating Facts About the Leaning Tower of Pisa.
The Tuscan Coast
Tuscany has a stunning 230km long coastline which is inundated with beautiful, pristine beaches. It is well worth exploring as you can find some exceptional, hidden places along the way. A particularly famous and pretty beach is Grosseto which is in the area of Maremma. Especially popular with Italians, this beach is a recent discovery for other tourists. Versilia is an exceptionally affluent area of coastline and is a great place to enjoy a vast beach perfect for strolling. The Promenade is an ideal place to spend the evening and to watch the sunset.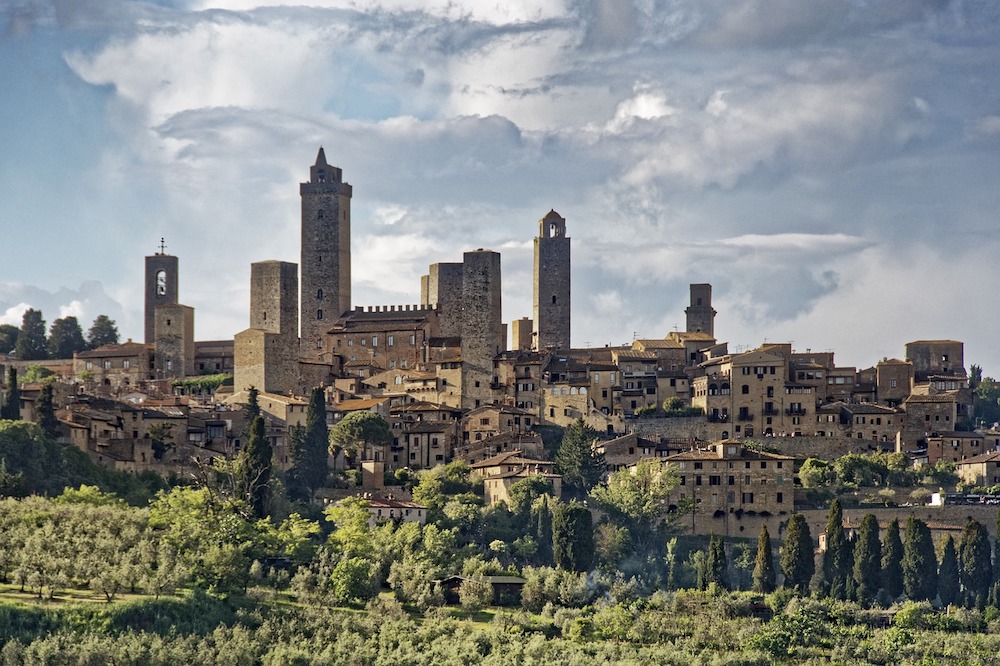 The Countryside
Tuscany is scattered with numerous hilltop towns throughout its breath-taking countryside. Many of these settlements flourished during the medieval period, and the stunning architecture is still preserved today. San Gimignano is situated between Florence and Siena and is an incredibly beautiful place. It is regarded as one of the most well-maintained towns from the medieval period throughout the whole of Italy. Pitigliano, Anghiari, Pienza and Volterra are just a few more towns to name out of the many unique places to see in the region.
What to Eat in Tuscany
With an affluent agricultural industry, Tuscan foods cannot be missed. With speciality dishes across the region, Tuscan cuisine tends to be flavoursome but straightforward, using an abundant amount of fresh produce. Here at Essential Italy, we have selected some of the more unique items to try, native to the area. Starting with, bruschetta (hard toasted bread topped with olive oil and garlic), and crostini (toast and pâté) which are both popular choices for antipasti and will regularly be found on restaurant menus. On this note, expect to find a lot of oil used to dress dishes and as a way to fry certain foods!
For main courses, soup can usually be found on a Tuscan menu. Ribollita is a heartwarming stew-like soup full of fresh beans, vegetables and pieces of bread. Zuppa di farro is created from a grain similar to barley called spelt and has a thicker consistency. Interestingly, pasta is less produced in Tuscany compared to other regions in Italy, but the southern parts provide a dish called pici which is a hand-created spaghetti dish served with toasted breadcrumbs.
Finally, the region is home to some of the best wines throughout the country. The top brands include Vino Nobile di Montepulciano, Brunello di Montalcino and Chianti Classico which are all DOCG marked. DOCG is the highest rating in Italy for measuring the quality of wine produced in the country.
Best Time to Go to Tuscany
During the summer months, Tuscany is a thriving hub of activity and hot weather encompasses the region. Florence, San Gimingnano and Siena tend to be quite popular, so during these times it may be best to visit less touristy areas of the region to break away from the crowds. If you are looking to see stunning fields of sunflowers, the best time to visit will be in June or July.
Easter and late Autumn are both great times of the year to visit Tuscany, as the main cities and attractions tend to be less populated. Furthermore, the vast Tuscan countryside becomes a blossoming paradise ready for the harvest season. Winter is also a great time to explore the cities as these tend to be some of the quietest months for certain locations.
If you yourself have recommendations for those visiting Tuscany for the first time, we would love to hear them! Let us know on our social media channels.