A guide to driving in Italy
Posted on 23 June 2015 in Italy
During your villa holidays in Italy, you may find driving a car useful to get to where you want at any time of the day. If you haven't brought your own car, it is quite easy to rent a car all over Italy, providing you have the right paperwork. Though driving in Italy is fairly similar to driving in the UK, there are a few differences, and so we've created a guide to help you, should you ever find yourself behind the wheel there!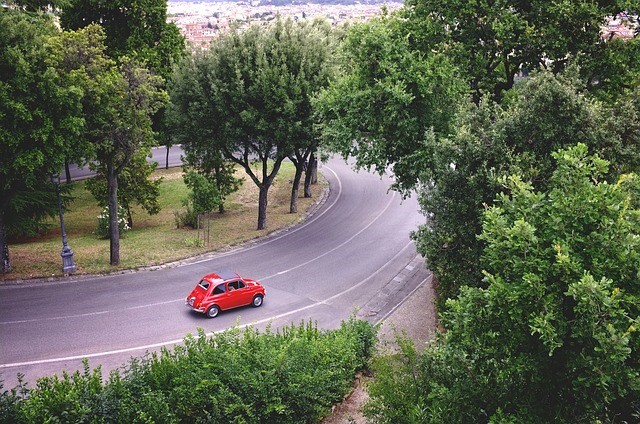 Documents required to drive in Italy
As driving licenses issued by any EU member state are valid across the European Union, you can drive in Italy with a regular UK driving licence, with no need to acquire an international driving license. You must be over 18 to drive in Italy, and civil liability insurance is also compulsory. The Green Card insurance policy is one of your best options or civil liability insurance, offering 15, 30 or 45 day plans.
Compulsory equipment required on board
In case of an emergency situation, certain items of equipment are legally required to be kept in your car at all times. These include a triangle, a spare tyre, and a reflective jacket, which must be worn if stopping in emergency lanes, lay-bys, and outside of towns and villages during the night or in poor visibility. It is also recommended that you keep an extinguisher on board in case of a fire.
General rules for driving
In Italy, cars drive on the right hand side of the road, overtaking on the left, with the far right lane on a motorway being the lane for the slowest vehicles, and the lanes to the left used for overtaking.
The use of seatbelts in both the front and back is compulsory, with failure to use them resulting fines for both drivers and passengers.
While driving on two-lane motorways, dipped headlights must be used at all times. Mopeds below 150cc may not be driven on motorways in any circumstances, and all motorcycle and moped riders must wear helmets, regardless of the power and size.
Vehicles approaching from the right always have right of way, as do trams and trains, should you approach them.
Horns should only be sounded in an emergency if you are in a town or a village.
Speed limits
Depending on the type of road you are on, the speed limit can vary. For cars and motorbikes over 150cc, the speed limits are:
• Urban areas: 50km/h (31mph)
• Minor out-of-town roads 90km/h (56mph)
• Major out-of-town roads 110km/h (68mph)
• Motorways 130km/h (81mph)
In the event of rain or snow, the latter two road types' speed limit lowers by 20km/h. For campervans or cars towing trailers or caravans, there are separate speed limits which are below the regular speed limits.