5 of the Best Beaches on the Gulf of Orosei
Posted on 15 March 2019 in Sardinia, Seaside Holidays
Sardinia is one of the best summer destinations in Italy, and with stunning views found around every corner, it is no surprise that people decide to come back year after year. The beaches, in particular, are some of the very best in the world, with many of the finest being found along the coastline of the Gulf of Orosei on the east coast of Sardinia. We've uncovered a few of our favourite beaches below to help you to plan your next trip to one of our holiday villas in Sardinia.
Cala Goloritzè
Cala Goloritzè is a beautiful secluded beach, surrounded by a breath-taking rocky natural arch. Declared a UNESCO site in 1995, a visit here will certainly not disappoint. Although it is notoriously difficult to get to, the hour-long hike down to the beach is certainly worth it, arriving at a paradise of white stony sand and bright blue waters. This area is known as the most photogenic beach in Sardinia, and the clear waters make it a perfect place to spot the sea life on a snorkelling trip! Be sure to bring along a backpack with plenty of water and sun cream for your adventure trek to keep yourself hydrated and prevent the dreaded sunburn. The views from above are also just as stunning if you aren't quite prepared for the trek and don't want to miss out on the unparalleled views.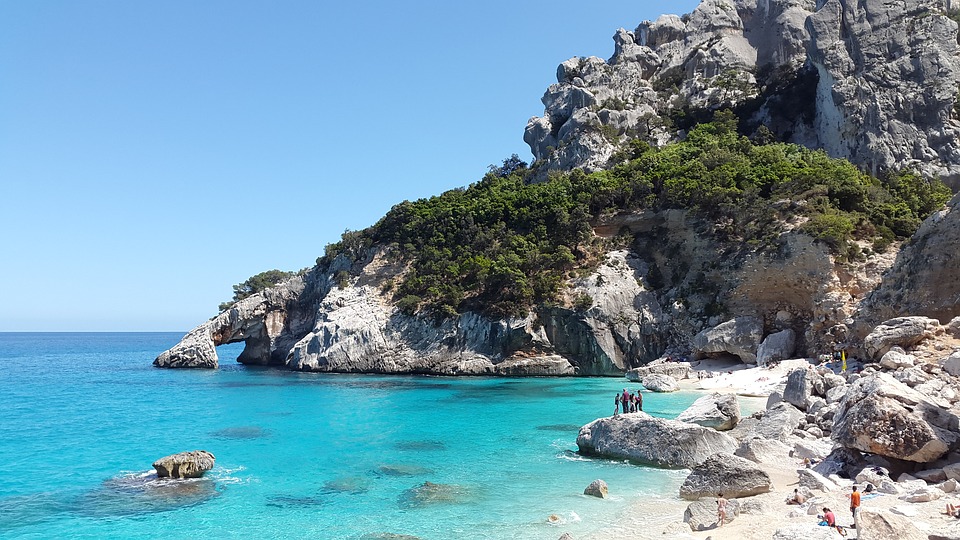 Cala Luna
Many consider Cala Luna as one of their favourite beaches in Sardinia, and it is easy to see why. After the trek down to the beach, you are greeted by a simply spectacular crescent-shaped beach, overlooking the crystal clear azure waters of the Gulf of Orosei. The triumphant feeling will fill you with joy when you arrive and will make your trip all the more worthwhile. Its balmy waters and host of marine life make it a great spot for snorkelling, or you can also explore the several small caves dotted along the beach. The boat excursions available nearby are incredible, taking you to view mighty caves with vibrant stalagmites and rock carvings!
Cala Fuili
Cala Fuili is a pretty little beach, just up the coast from Cala Luna, meaning that it is possible to visit both of these beaches in one day. Thankfully, this one doesn't involve a trek to get to and is readily available by both cars and on foot. The views from the hills above the beach as you approach are out of this world, with more beauty awaiting you below. Once you arrive at the beach, prepare to fall in love with the beautiful white sand and the sparkling blue sea, shaded by thick junipers. Once on the 100-metre beach, there are some extensive and beautiful views over the Tyrrhenian Sea, with dramatic woodland and cliff faces of the Parco Nazionale del Golfo di Orosei e del Gennargentu.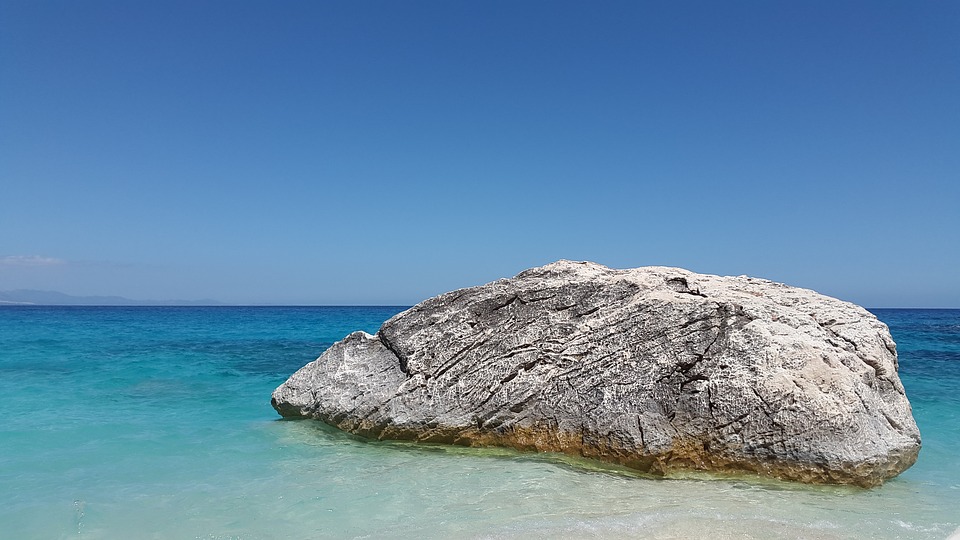 Bidderosa
Near the 15th-century village of Orosei, Bidderosa is part of the Bidderosa Beach Nature Reserve, which is only limited to 130 cars per day – arrive early if you don't want to miss out on this absolute gem of a beach. A secluded oasis of incredible natural beauty, the beach is made up of five pristine coves which together form an oasis of glistening silver sand and clear turquoise waters. The walk to the beach is a highly enjoyable 4km, with the path surrounded by pine trees, lilies, eucalyptus and junipers. Once you arrive, you'll be greeted by fine silver sand, surrounded by eye-catching red rocks, creating a truly unique scene.
Cala Mariolu
Best accessed by boat from the port of Cala Gonone, Cala Mariolu is a strong contender for the best beach in Sardinia, with the sea perhaps having the best colours found throughout Sardinia and even Italy. The seabed and beach are also lined with a unique, pretty pink pebble, with caves dotted around to discover as you explore the stunning beauty of this unique beach. Although small, there is plenty to see and do at this hidden beauty, and the photogenic nature of it makes it a trip to remember. Known as a perfect spot for scuba diving, namely due to the clarity of the water, this is a fantastic trip to take if you want to explore the ocean.
If you are still seeking more advice on where to go and what to do whilst on your Italian holidays, why not take a look at our blog and explore our 7 days in Sardinia blog? Alternatively, get in touch with one of our well-travelled experts who will be more than happy to share their own Italian secrets with you.