2 Italian landmarks make TripAdvisor top 10
Posted on 12 June 2015 in Italy
Users of travel review site TripAdvisor have been voting for their favourite landmarks from across the world, with the results showing that 2 of the top 10 are in our favourite country – Italy!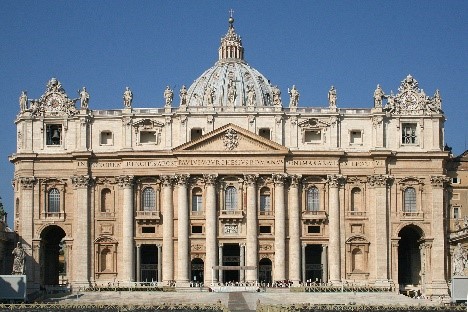 St Peter's Basilica, the stunning centrepiece of Vatican City, and Milan's signature Duomo both made it to the list as part of the 2015 TripAdvisor Travelers' Choice Landmarks Awards, appearing at positions six and seven respectively. This is the third consecutive year that the two sites have made the top 10, demonstrating their enduring popularity and beauty to travellers and tourists all around the world.
Other global landmarks to join the Basilica and the Duomo on the list include Cambodia's Angkor Wat, Peru's Machu Picchu and the Taj Mahal in India. Both landmarks also came top when it came to the national ranking of landmarks in Italy.
Italy has long been famous for its stunning architecture, found not only in the large towns and cities but also dotted across the countryside and scattered along the gorgeous coastline. If you'd like to visit and see some of its fantastic buildings and structures for yourself, head to our website for a great range of properties to rent including Puglia luxury villas, Abruzzo apartments and boutique hotels in Tuscany.
Image: Jean-Pol Grandmont, available under Creative Commons