Works of Fernando Botero currently being exhibited in Sicily
Posted on 26 March 2015 in Italy
The works of world-famous Colombian modern artist Fernando Botero are currently being displayed as an exhibition in Palermo, Sicily, at the Palazzo Reale's Sale di Duca di Montalto.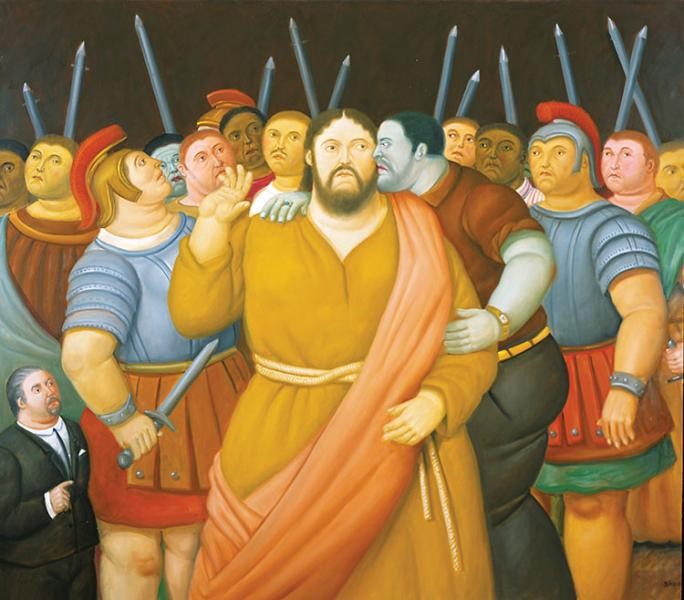 The exhibition, titled Via Crucis, La Pasion de Cristo, began displaying in the Palazzo on March 21st, with its run continuing through to June 21st. Comprised of 27 oil paintings and 34 drawings, Botero's work is well known for breaking the stereotypes and giving a different take on reflections of the tragedy of the passion and the death of Jesus Christ.
Having previously displayed in New York, this exhibition in Palermo will be the only Italian exhibition of his works, so if you plan on viewing some world-class religious art while you're in Sicily, make sure you pay a visit to this important collection of works.
While in Palermo, you should make sure that you also visit the stunning historical cathedral, situated not far from the Palazzo. The Vucciria, the city's old market, is also definitely worth a visit, and a stroll along the promenade is a great way to take in the city any time of the day.
Visit our website to view a great range of luxury accommodation in Sicily, as well as high-quality hotels, apartments and luxury villas in Umbria, Sardinia, Abruzzo, Puglia and Tuscany.