Witness the spectacle of Marmore Falls in the heart of Umbria
Posted on 29 April 2016 in Umbria
Situated in the heart of Umbria is the Nera River Park, a natural paradise made up of lush green meadows, gentle streams, thick forests and hidden gorges, one of the most beautiful areas of this stunning Italian region. Abundant in flora and fauna, the park's main attraction is the famous Marmore Falls, and is just 7km from the town of Terni and is near several of our holiday villas in Umbria.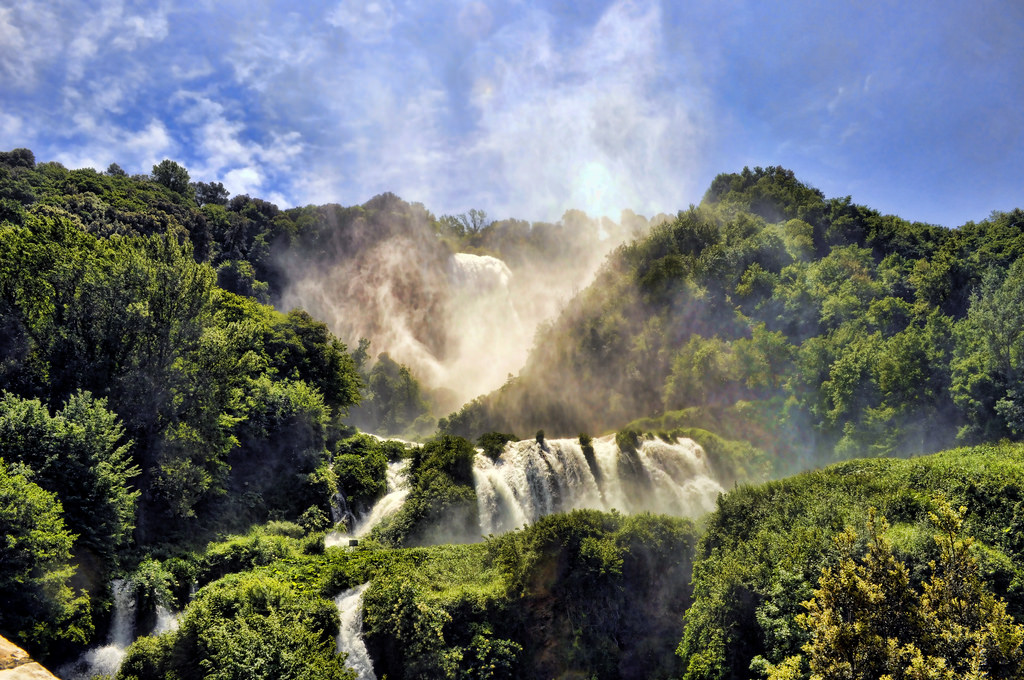 These spectacular falls date back to Roman times, combining the power of nature with human ambition. They were created by the Romans digging the Curia pit, which directed water coming from the area of Velino towards Nera in an endeavour to create an improved plumbing system and erase the problems of swampy and stagnant waters.
Today, the falls are mostly a thing of beauty, inspiring a number of poets and artists across the centuries including Cicero and Virgilius. With the water falling from a staggering height of 165m, the more adventurous also head here for activities such as rafting and canyoning, and recently in the past 50 years its hydroelectric energy has also been used to help power the Galleto power plant. The energy these powerful waters have helped to generate in fact played a large role in establishing the electric, metal-working and electrochemical industries in the Terni region.
It's always best to check the local information before you pay a visit, as the area is only open and the waters released at certain times of the day, which also depend on the season. There's also plenty of walking trails around the park to show you more of the area and take in different views of the stunning waterfall.
Image: Claudio Palma 56, available under Creative Commons