Why Should You Visit Italy in Autumn?
Posted on 23 November 2017 in Uncategorized
Summer will always be the time when travellers envision their holidays abroad, perhaps because the sun is synonymous with both the Mediterranean and the summer season. However, those who open their minds up to travelling at alternative times of the year, open themselves up to seeing a completely alternative side to the country.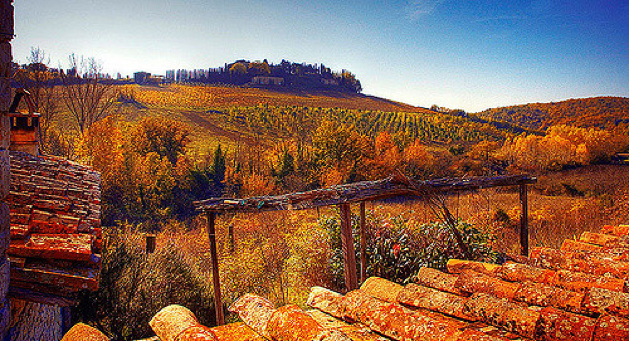 Italy is one of those places that can be accredited as an all-year destination, and autumn has a whole list of reasons to go that not many may realise. Below, we take a look at the reasons why you should visit Italy in autumn:
Less Busy
Sandwiched nicely between the peak season and the influx of those seeking a winter trip, autumn offers travellers opportunities to see some of Italy's iconic sites without dealing with the bustling crowds; as well as the chance to avoid the queues for museums, have peaceful dinners in less-packed restaurants and enjoy a little slice of paradise on the southern beaches (that still see some autumn sunshine).
Low Airfares
The autumn months are not busy for Italy and therefore means that airfares are generally lower than alternative times of the year. However, it is important to remember that prices can vary depending on when you book. If you have your heart set on visiting Italy in autumn, check the comparison sites to see when the best flight options are available.
Seasonal Treats
The late autumn means one thing in Italy… truffles! The food offerings in Italy around this time are simply divine, with risotto, pasta and other local dishes all featuring the iconic mushroom. Truffle fairs are held in numerous spots in Italy, and you can take home your own selection to try in your own cooking at one of our Italian villas. If you are yet to try truffles, it is something that needs to be added to your Italian bucket list!
Beautiful Settings
Italy is a truly beautiful destination, any time of year. In autumn, the colours of the leafy countryside trees change with a tapestry with yellows, reds and oranges, making for some remarkable imagery for visitors.
Central and northern Italy temperatures drop during this time period and November can see a chance of some rain in some destinations. However, this can be particularly welcomed after a hot summer, and shouldn't put people off from visiting, especially if you are not averse to a little bit of rain! Many of the top things to see and do in Italy also involve being indoors, so weather will not always be a big factor for many. Although, the southern regions boast a warmer climate all year-round, so this is by far the best area to go for those that are still wanting a sunny backdrop to their holiday.
Festivals and Events
Autumn brings plenty of life to Italy in the form of festivals and events. There is always something happening to join in on and the food is at the heart of many of the events during this season. Many of the truffle festivals will be located in the northern and central parts of the country and around Italy, roasted chestnuts are available in many of the towns. Regardless of what time you visit, be sure to check out the local calendar to find out what events are scheduled in for the time of your visit. Alternatively, contact us and we will be able to tell you more about the location and its local attractions.
If you want to go on holiday to Italy, be sure to get in touch with us today. Our personalised service helps you organise the holiday of your dreams, from booking the perfect villa to planning the itinerary.