The ultimate guide to Sicily
Posted on 6 February 2017 in Uncategorized
Sicily is a uniquely wonderful area to visit within Italy, offering an experience that isn't quite typically Italian due to the island's independence. The food, culture and attractions will offer you something a little different, but no less wonderful. Sicily is an absolute must-visit place that should 100% be added to your bucket list, and if you are taking a trip, planning a trip, or even just thinking about planning a trip then this guide will give you all you need to know to make the most of your time there: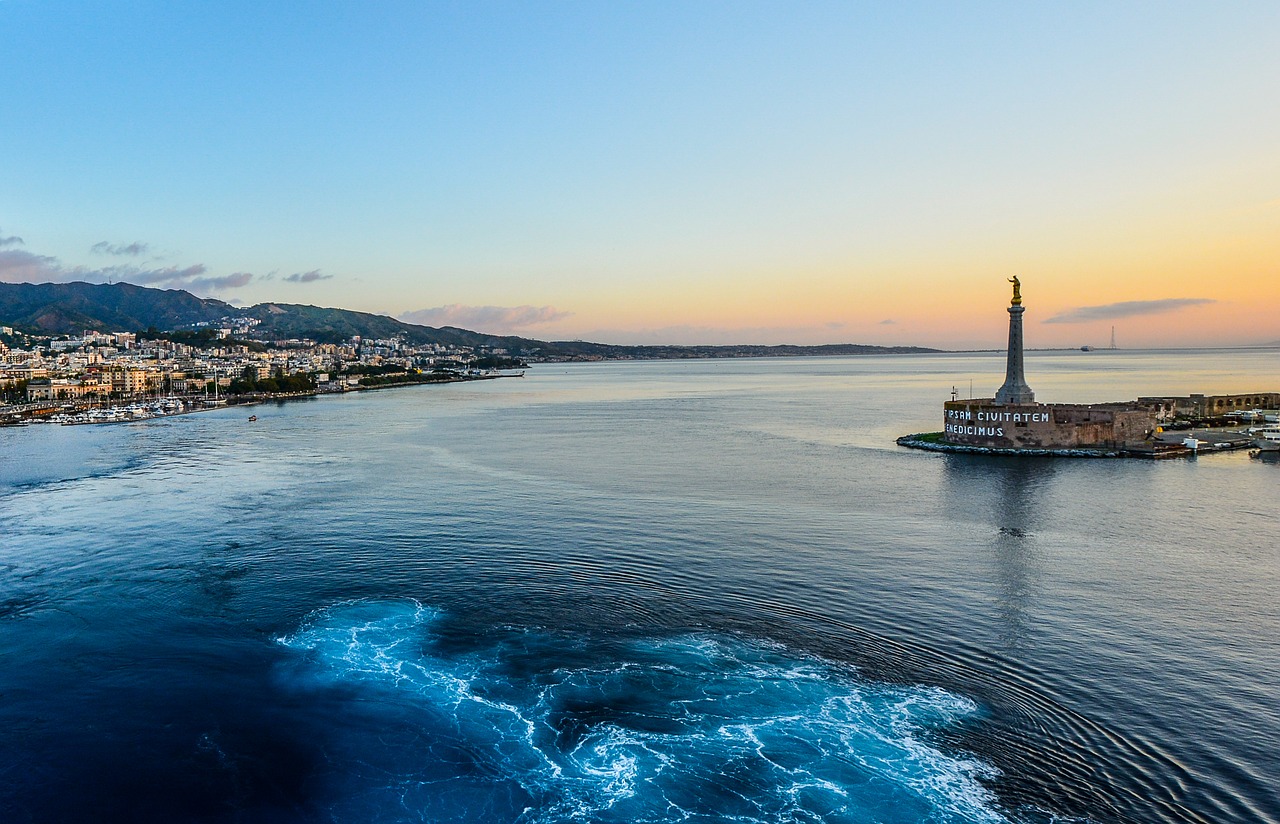 Best time to visit
Sicily is a wonderful place to visit all year around, but there are a few factors you may want to take into account to ensure that you get the experience you want. Early June to late August are the busiest times of year to visit, when the weather will be very hot and dry and tourists will be out in full force. This is perfect to fit in with the summer holidays and if you like to travel in the peak of summer. However, for those wanting to opt for a quieter time where the heat is at a good mid level, then between April and June or September and October are the best times to go. This means that you'll avoid the busiest periods, make the most of the wonderful weather and will probably get a better deal on your travel plans than you would in the peak season! Alternatively, those looking to travel in the winter, although some of the top tourist attractions are closed and the beaches are a little colder, there are still a plethora of places to be explored for a real treat!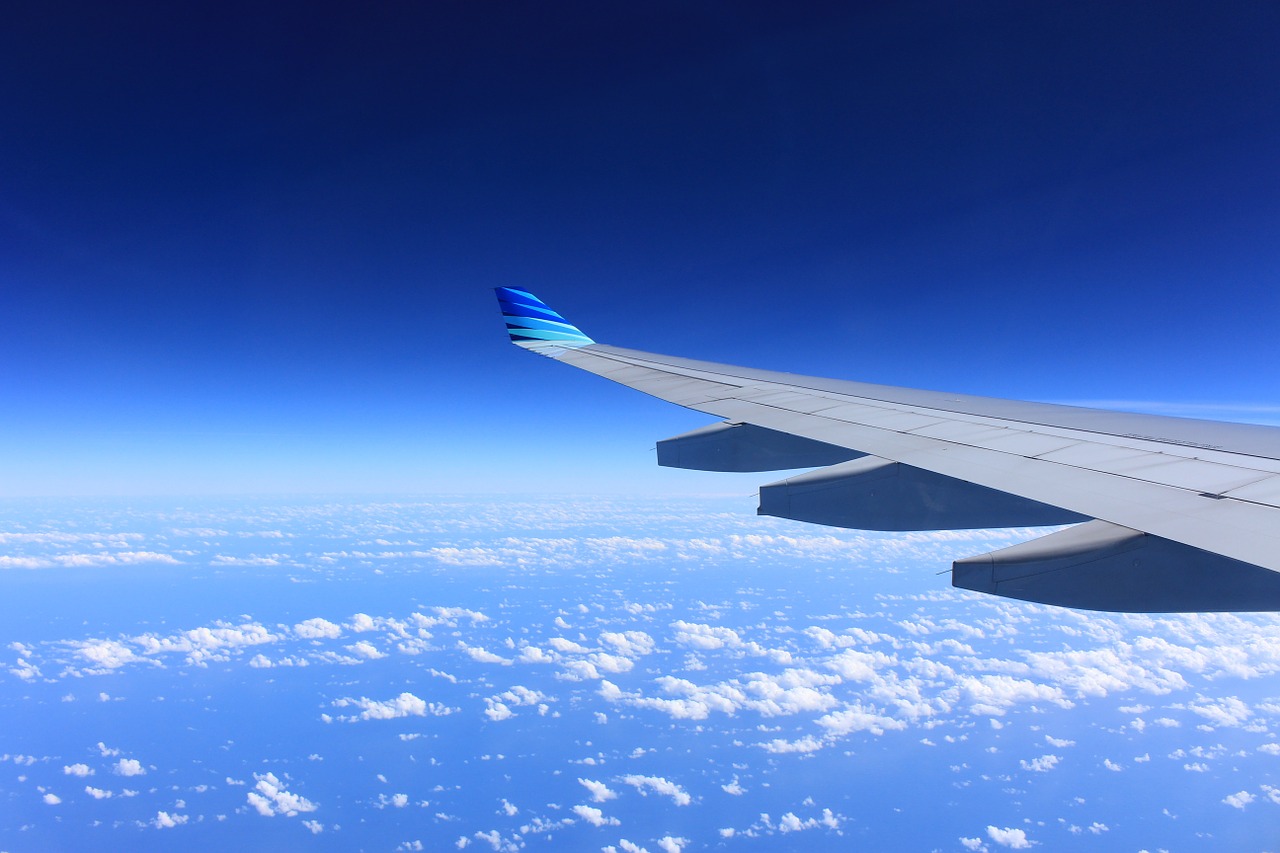 Travel
Italy has four main airports; these consist of Palermo, Catania, Trapani and Comiso, however, UK travellers will only ever fly into either Palermo or Catania. The flight time from London to Palermo and Catania takes around 3hours on a non-stop flight and transfers from here are quite simple with a variety of public and private transport options available. If you are booking with us, we will happily arrange the transfers for you, or alternatively, it is strongly recommended to hire a car to make the most of your experience!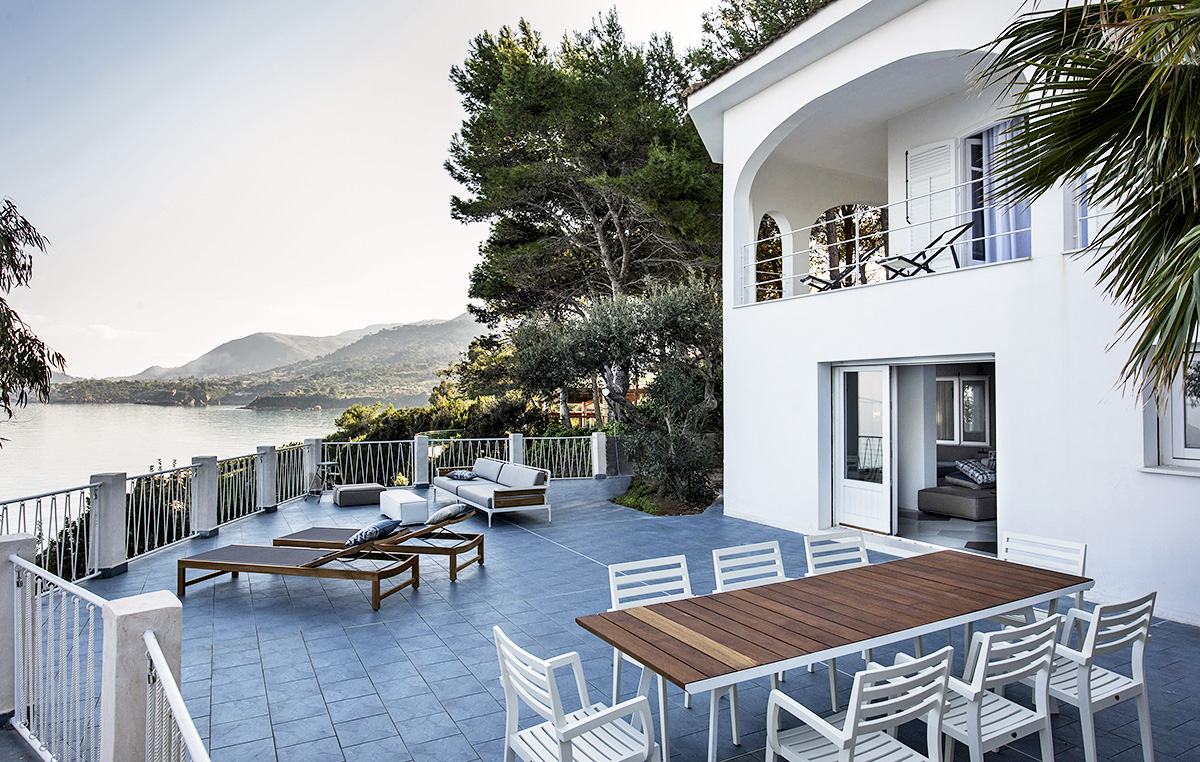 Where to stay
When travelling to Sicily you'll likely want to stay close to the coast to make the most of the incredible beaches and the lifestyle that is loved in these areas. Whether you opt for a family villas in Sicily, a chic apartment or a boutique hotel, no matter where you are in Sicily you will not be disappointed. Where you stay will ultimately depend on your requirements, whether you're looking for a large villa with a pool or something a little more intimate and romantic, Sicily has it all! Browse our properties today to find out which one is your dream holiday home!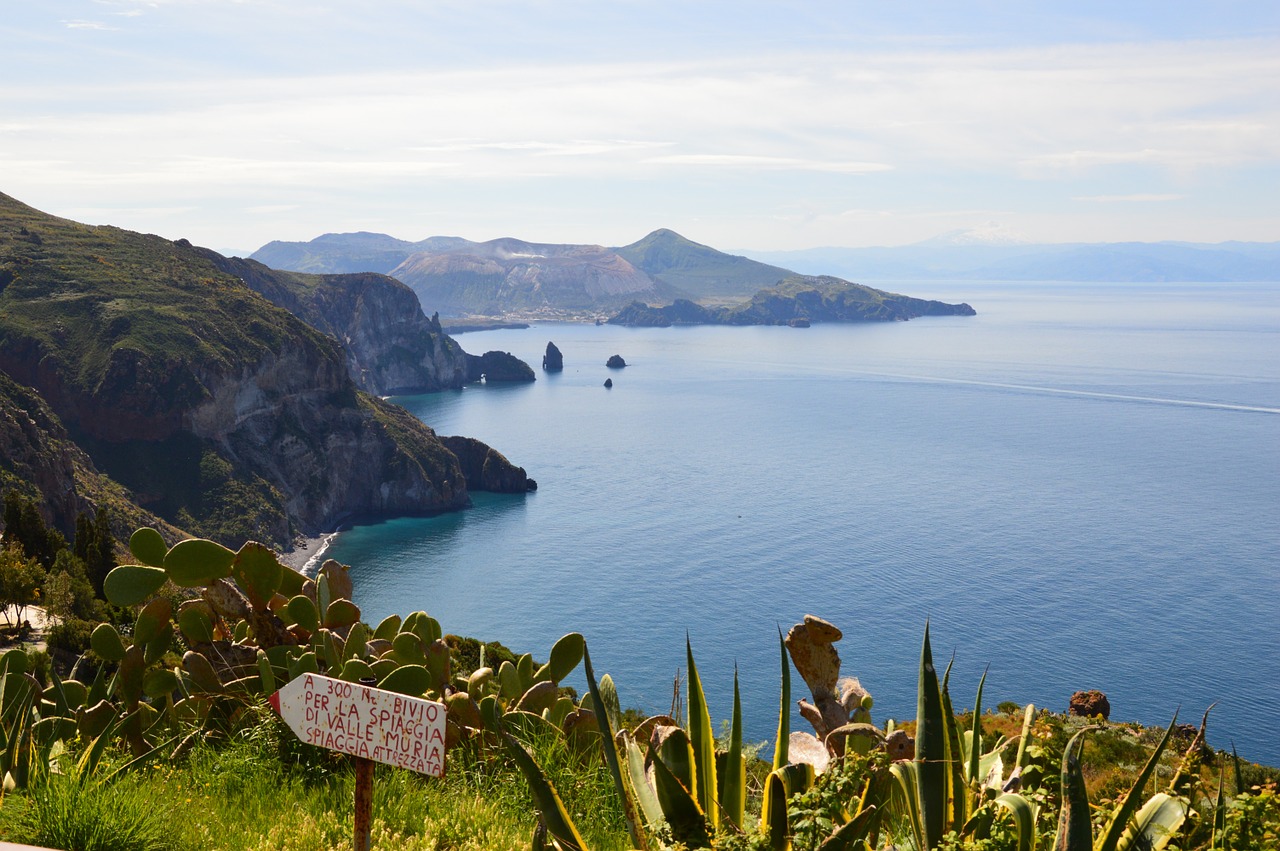 Top attractions
The variety of attractions available all over Sicily leave little more to be desired, from family friendly beaches to historical sites of interest, discover just a few of the favourites:
Mount Etna
Mount Etna is probably one of the most well known attractions in Sicily, and is the largest active volcano in the whole of Europe standing at an incredible 3,329 metres! Etna is an absolute must-see for visiting the region, whether you opt for a guided day-trip or to explore the magical attraction alone. The 500,000 years of history provide an array of interesting stories, and this amazing mount provides a substantial contribution to the regions economy due to the rich soil and of course because it is such a key tourist attraction!
The Cathedral of Monreale
This metropolitan cathedral was completed in 1182 and is an incredible example of fine architectural skill, craftsman ship and pure creativity! With over 6,500m squared of glowing golden mosaics, biblical scenes and stories displayed throughout, a visit to The Cathedral of Monreale will have you feeling as if you've been transported to a different world! It is so wonderful that it was granted UNESCO World Heritage Site status in 2015, but we can't sum up its sheer beauty in words, it is something that will need to be seen with your own eyes.
Beaches
The beaches of Sicily are home to some of the most beautiful sights to be seen in Italy, with soft golden sands, turquoise rolling waves, picturesque rocks and water sports a plenty! The closest beach to you will depend on where you stay, and with well over 50 beaches in the area, you won't be stuck for choice no matter where you locate! The terrain types range from easy walking suitable for your flip-flops to more challenging paths where you can embark on a coastal walk to see the sights from a whole different view.
The Aeolian Islands
Many visitors tend to stick to the mainland of Sicily for their exploration journeys; however, The Aeolian Islands are simply perfect for a day trip! Lipari is the largest and most well known of the group, but the others are also spectacular attractions. Everything found here is unique, from the black sands from its volcanic origins, to the western style film setting of Vulcano, each island has its own story that you can discover while your there for an educational and exciting experience!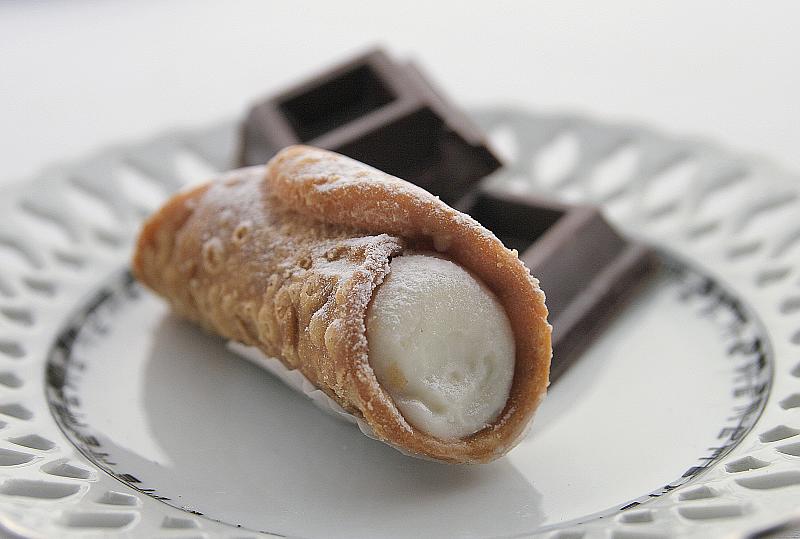 Foods to try
You may have heard that Italian food is to die for, however, until you've tasted this for yourself you will never fully appreciate the quality and depth of flavour found in each and every dish.
Aranchini
Aranchini are delicious little balls of flavour, packed with ragu, rice and all things nice, then coated in a crispy crumb and deep fried. These are an absolute taste sensation that are famously known within the region and the flavours, shapes and sizes often vary from place to place so it is worth trying more than just one whilst visiting Sicily!
Busiate with Pesto Trapanese
This may seem like a simple pasta dish, but the in-depth flavour of the sauce makes it a real treat. First off, the most defining feature is the corkscrew style pasta; this holds the sauce ensuring that each and every mouthful is packed full of flavours. The sauce is usually created from the regions fine almonds, mixed with ripe red tomatoes to create a delicious pesto sauce, whether it is served hot or cold this is a wholesome dish that is sure to be a family favourite!
Cannoli Siciliani
Cannolis are the beautifully crisp Italian pastries known to be a Sicilian favourite, filled with rich mascarpone and ricotta. You'll find these bite sized sweet treats can be picked up on almost any corner and are an absolute staple in the region, and often they will be dipped in chocolate morsels or pricked with ripe cherries for an extra special touch.
Sicilian coffee
For any coffee lovers, it would almost be a crime not to try the Sicilian take! This is traditionally served strong and black, topped with slightly sweetened whipped cream and a brioche bun on the side. You'll soon get used to this way of drinking coffee and it'll be hard to return to your usual instant cups when you return home. Maybe you'll simply have to take this tradition home with you?
No matter where you go or what you do in Sicily it is sure to be an unforgettable experience for your family holiday or romantic retreat! Indulge in all the fine things that Sicily has on offer and don't forget to share your holiday snaps with us on Instagram, @Essentialitaly.
Image: Paolo Piscolla under Creative Commons 2.0