Things to Do in Modica
Posted on 23 April 2019 in Sicily
Modica is a city in the southeast of the island of Sicily, home to roughly 55,000 people. The city is known for its Baroque architecture but also has large numbers of medieval structures still standing and used within the city. Buildings were constructed just feet apart which gives Modica a labyrinth feel with possibilities around every corner. This closeness is reflected not only in the architecture but in the vibe of the city as a whole, as during the busy summer months it can often feel like a single moving organism rather than just a group of individuals. Although a relatively small city, both in terms of size and population, there is so much to be seen and done here. Read on to discover just a handful of things to do in the city!
Chiesa di San Giorgio
Standing tall atop a magnificent staircase, the Chiesa di San Giorgio is a 1700s cathedral which exemplifies the Baroque architecture of the city. The outside is as stunning as the inside, which has been decorated with intricate detail. There are roughly 250 steps to the church; we'd suggest bearing this in mind before heading off for the journey. There are also a number of side streets which lead to and from the church which are definitely worth exploring.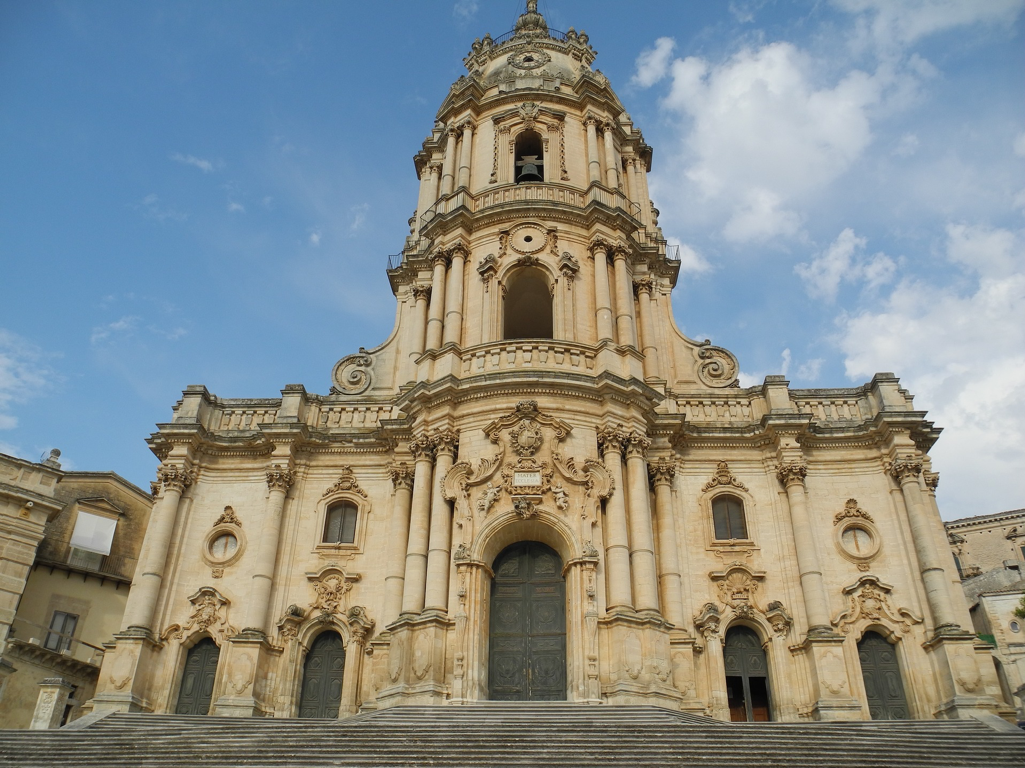 Corso Umberto I
Perhaps the lifeblood of the lively atmosphere that can be found in the city, Corso Umberto I is the place to see Modica's true colours. Boasting numerous restaurants, bars, churches and boutiques, the winding avenue was once a river prone to flooding, however, a dam was built and the buzzing street has formed over it. We'd definitely suggest spending both a day and an evening exploring the many highlights of this area, including the Cattedrale di San Pietro and the Chiesa Santa Maria del Carmine. The street is also home to Museo Civico, an archaeological museum which displays artefacts that date back as far as the Neolithic period.
Try Modica Chocolate
Many of us are big fans of chocolate – even if it's just the occasional square or two, we can't help ourselves from the sugary temptation. Well, chocolate in Modica is unique and nothing like you will have tried before, so much so that it is a recognised P.G.I (Protected Geographical Indication) which gives the chocolate a unique heritage. The recipe is inspired by an ancient Aztec method which was introduced to the people of Modica by the Spanish. The chocolate's colour and texture is inconsistent because of the process used, giving it a grainy feel. That said, it is a unique chocolate experience that emphasises the flavour and aroma of the cocoa.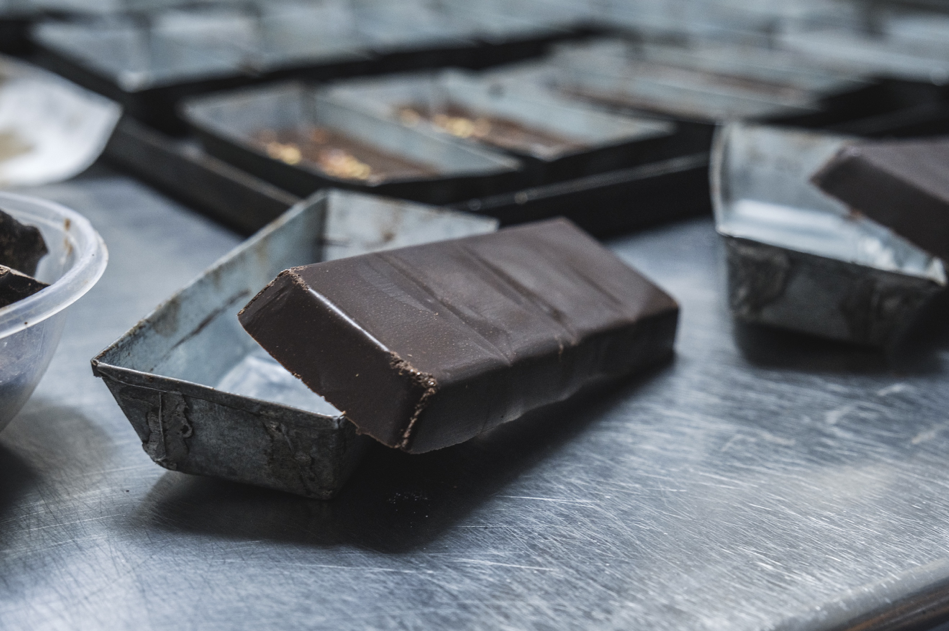 Cava d'Ispica
Less than 10km away from the city is the ancient archaeological area of Cava d'Ispica. At this landmark, you'll find cave dwellings and burial sites that date back thousands of years. There are also churches and even 'gymnasiums' for you to see how bygone eras have lived. This is definitely worth a visit if you want a break from the city streets and a chance to see some of the Italian countryside. We would definitely advise bringing some good shoes as you'll need to walk around the site.
Water Mill Museum
Less than 1km from the caves is Mulino ad Acqua, an old and fantastically preserved water mill that has been transformed into a museum. Take a look at how previous generations used natural resources to fuel their businesses, while also making some of the finest flour in Sicily. The museum is a fascinating trip and will transport you back to simpler times.
Modica is a beautiful city and whether you choose to stay there for the whole of your holiday or just visit for a day trip, make sure you're staying in one of our luxury villas in Sicily. You can also check out our blog for other recommendations of where to visit during your trip to this beautiful part of Italy!