The dos and don'ts of eating out in Italy
Posted on 23 July 2015 in Italy
One of Italy's main attractions is of course its food, from its freshly baked breads to its rich and flavourful pasta dishes, sweet gelatos and delicious coffees. In order to get the most out of your authentic Italian experience, whether you're on sunny Puglia villa holidays or an island getaway in Sardinia, follow our tips, and avoid shocking the Italians on the way! Buon appetito!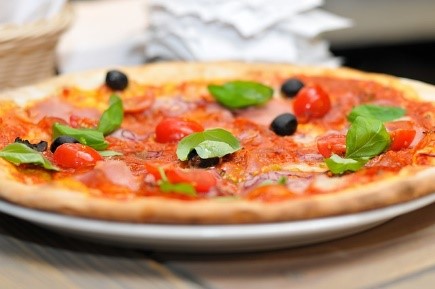 Do
Look for the phrases 'produzione propria' and 'artigianale' in gelaterias, which means that the shop's gelato is made onsite, from natural ingredients in the traditional style – the best way to enjoy it!
Drink coffee at the bar in the mornings, else you will have to pay extra to sit down with it.
During an evening meal, order coffee only after dessert.
Eat pizza with your hands. If your pizza is served whole in a pizzeria, first cut it into slices and then eat with your hands.
Try regional or local specialties – we will be happy to advise you on the best local foods.
Order wine with a meal – beer and soft drinks are really only acceptable when eating pizza. On the menu, it may only list bottles, but you can still ask for a glass (un bicchiere) or a quarter litre jug (un quarto) jug of house wine.
If you don't drink alcohol, mineral water is also acceptable to have during meals, available in still (natural) or fizzy (frizzante).
Buy olive oil from a local farm or vineyard – you'll never go back to the supermarket stuff!
Have a picnic. Pick up a few goodies such as fresh breads, cooked meats, cheeses, olives and fruits and enjoy!
Don't
Order a cappuccino after 10am.
Eat in a restaurant where somebody encourages you to come in or there is a tourist menu – you won't be enjoying the authentic Italian experience.
Eat in a gelateria which sells bright green pistachio or mint gelato, as the ingredients in this won't be natural.
Feel that you have to order something for every course. A typical Italian menu is made up of five different courses: starter (antipasto), first course (primo), second course (secondo), side dish (contorno) and dessert (dolce), which is a lot of food! Pick and choose as you please.
Eat bread with your pasta. Instead, save it until the end of your meal, when it is used to make a little shoe (la scarpetta), which you can use to mop up any leftover sauce on your plate.
Eat oil, vinegar or butter with your bread – this isn't a real Italian thing.
Feel you have to tip. Unlike in some other countries, this is simply optional.
Be surprised if there are extra charges on your bill. Some restaurants will charge for bread and cover (pane e caperto), which is normally between €1-2.50 per person.
A good meal can be enjoyed for hours – savour it, just like the Italians do!