Street treats to eat in Palermo
Posted on 12 April 2016 in Italy, Sicily
As the capital of Sicily, an Italian island that stands out with its multicultural influences, Palermo continues to rank as one of the world's best destinations for street food, and it's easy to see why. Between the bustling markets, street stalls can also be found on every corner, cooking up a taste of Sicilian culture, spanning both the familiar and the more exotic. If you're enjoying Italian villa holidays in Sicily, the street food of Palermo is well worth a try.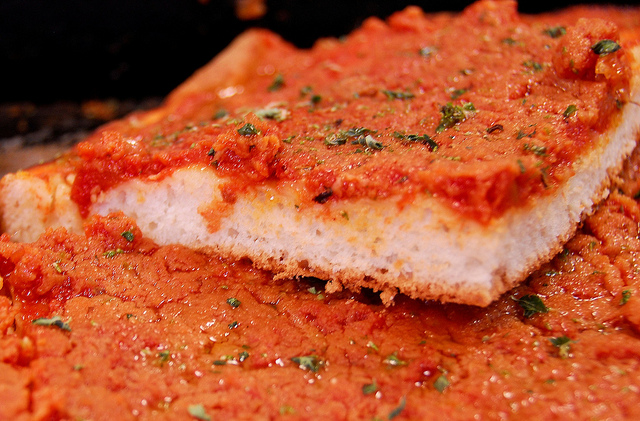 Street food has been a centuries-old tradition in Palermo, and not just some new-born fad, born out of both poverty and practicality. Humble and unpretentious, you'll find stalls selling simple snacks at low prices, cooked on the spot often with nothing more than a grill or a vat for frying. Below are some of the snacks you'll need to try before you leave Palermo.
Arancine
Famous not just in Palermo but throughout Sicily, arancine consist of saffron-scented rice balls, fried to a crisp golden brown, with a range of fillings awaiting inside. From a simple utter or ragu filling to more elaborate combinations such as spinach and smoked cheese, there's arancine to suit everyone's tastebuds. The snack also caters to different-sized appetites, as portions range from miniature to a pound in weight!
Pane e Panelle
Panelle are a showcase of Sicilian cuisine's North African influences, consisting of flat fritters made from chickpea flour which are plunged into hot oil. In their simplest for they are served within a sesame bun to create the pane e panelle sandwich, though they can also be accompanied by other fillings and garnishes such as crocche (potato croquettes seasoned with mint or parsley), aubergine or a squeeze of lemon juice.
Gelato con Brioche
Though these are sold in gelaterias rather than at street stalls, gelato con brioche remains a popular on-the-go dessert. Sweet brioche rolls are filled with a scoop of ice cream in the flavour of your choice – for the real deal, try the gelato flavoured with Sicilian classics such as cannoli and cassata. The challenge is then to eat it all before it melts!
Sfincione
If you're new to Sicilian street food, sfincione is a good place to start, as it closely resembles pizza, though it has a more spongey, oily texture, topped with tasty tomato sauce, onions and caciocavallo cheese.
Stigghiola
For the more adventurous foodie, stigghiola will definitely tempt your taste-buds. Throngs of locals love to feast on this dish, made from brined and skewered sheep or goat intestines, which are cooked on an open grill with parsley and onions.
Pani ca Meusa
Pani ca Meusa is another adventurous dish, which literally translates to 'bread with spleen'. Slices of beef spleen are dropped into a tub of bubbling lard, before being served up in a roll with a squeeze of lemon and a sprinkle of salt.
Image: Rino Porrovecchio, available under Creative Commons