Skeletons from the post-classical age found at the Valley of the Temples
Posted on 17 September 2015 in Italy, Sicily
Two skeletons have recently been unearthed at the famous Temple of Concordia in Agrigento's Valley of the Temples, thought to date back to the seventh century AD, and it is hoped that they will shed a new light on the history of the famous Sicilian historical site.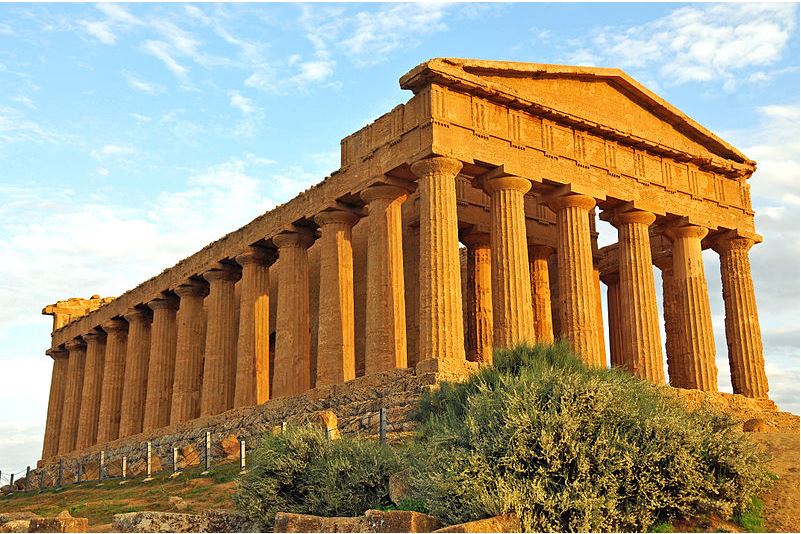 Discovered late last week, the find was deemed important by one of the Valley's archaeologists, Valentina Caminneci, as it displays evidence of civilisation in the city during the post-classical age. Although it is famous for its well-preserved ancient Greek temples, little is known about the history of the region following the fall of the Roman Empire.
The find dates back to when the Temple of Concordia was converted from a Pagan temple, and it is now being theorised that a cemetery may have existed after the Temple was converted into a church. The digs were carried out by archaeology students from the University of Palermo, in full view of visitors to the site, meaning that visitors could observe the unfolding of history in action.
If you'd like to discover the rich and varied history of Italy, as well as its beautiful scenery, friendly people and delicious food, visit our website to book a stay in our luxury villas in Tuscany, Sicily, Sardinia, Puglia, Abruzzo and Umbria.