A Simple Guide to Tuscan Wines
Posted on 22 February 2019 in Tuscany
Tuscany is one of the most popular holiday regions in Italy, and for good reason. Sat on the west coast of Central Italy, Tuscany is full of rolling hills and beautiful towns, while the main cities of the region, such as Florence and Pisa, are home to some of the country's most famous achievements. Often seen as the cultural hub of Italy, Tuscany is a region that excels in nearly every department of Italian tradition.
It is no surprise, then, that Tuscany is also famous for producing some of the finest wines in the world. With a heritage dating back to the Etruscan civilisation who lived here thousands of years ago, the wine regions of Tuscany are coveted amongst connoisseurs as a must-visit location. If you're interested in discovering these beautiful scenes for yourself during a stay at one of our Tuscany family villas, then check out our guide to get a real picture of what these wines stand for in Tuscan culture.
How are Tuscan Wines Created?
Every wine is only as good as the grapes that went into it, and in Tuscany, one type of grape is used above all others. The Sangiovese grape is comfortably the most common grape used for winemaking in Tuscany. Meaning 'blood of Jupiter', Sangiovese are notable for their heavy, purple appearance and are the common base for all of Tuscany's red wines. There are a handful of grape varieties that go into Tuscany's white wines, but the most common is the Vernaccia.
It's no coincidence that Tuscany has such an excellent history of winemaking – much of their success is down to the natural geography of the region. Situated in Central Italy with a long Mediterranean coastline, Tuscany benefits from what is known as diurnal temperature variation. The distance between the high temperature and the low temperature of any given day in Tuscany is just right for grapes to maintain a perfect balance of sugars and acids. Another factor is Tuscany's famous rolling fields, on which most vineyards are planted. In a similar way to solar panels, the Sangiovese grape performs best with direct sunlight, while the hills also accentuate the variations in temperature.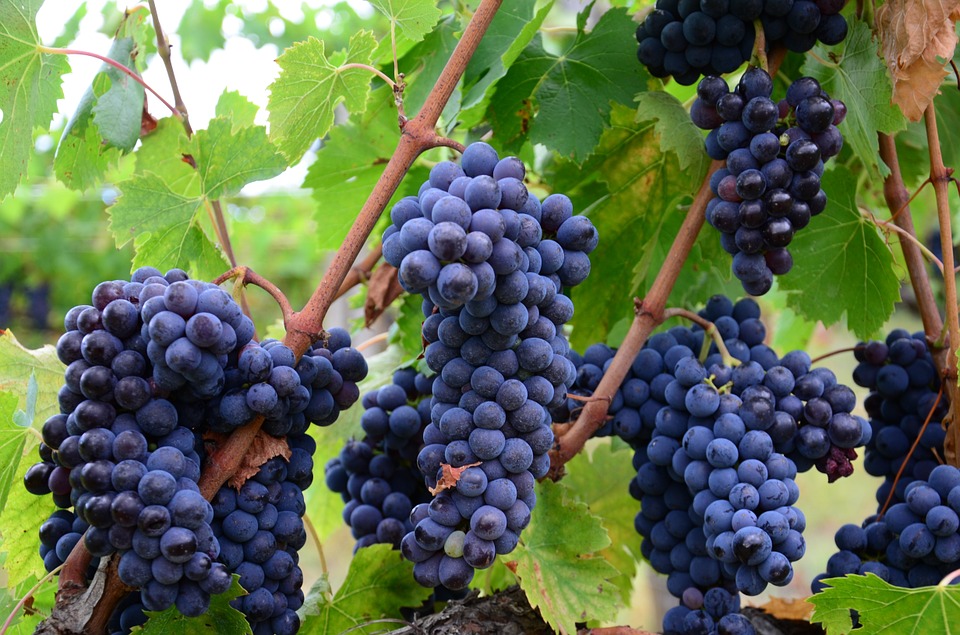 How do Tuscan Wine Classifications Work?
As with all wines across Italy, many of Tuscany's products fall under the Italian DOC classification. The 'Denominazione di Origine Controllata' system, or DOC system for short, was created in the 1960s as an assurance to the location where the product was produced, but it has since developed. Now, these rankings are synonymous with the quality of products.
Tuscany has over thirty DOC wines, a sign of the quality of the local produce. In fact, so many wines across Italy got this mark that a higher ranking was introduced, DOCG, of which Tuscany has over ten wine varieties. To flex their creative muscles even further, many Tuscan wineries in the 1970s started to produce their fine wines outside of the government-introduced guidelines. These are known as 'Super Tuscans' and are amongst some of the finest (and most expensive) wines produced in the region.
The Tuscan Wines You Have to Try
Tuscany has produced a selection of fine wines that are recognisable on tables across the world. The most obvious of these is the Chianti, one of Tuscany's DOCG wine varieties that must be made with at least 80% Sangiovese grapes. Traditionally, this red is stored in round bottles in straw baskets, and there are many variations based on the region of cultivation and the ageing process, from the normal version (three months) to the Classico (10 months). Other wines to seek out on your trip include the Brunello di Montalcino DOCG from Siena and the Sassicaia, one of the original 'Super Tuscans' that is produced in the Livorno region.
Another unique wine that you must try during your stay in Tuscany is Vin Santo, or 'Holy Wine'. This is a traditional Tuscan dessert wine that is commonly produced with white grapes but can also utilise Sangiovese grapes to create a rosé drink. There are many different variations of Vin Santo created across Tuscany, including in the Chianti region, but it is commonly a sweet, caramel-coloured drink that is served with traditional Italian biscuits, the perfect way to end a meal with your loved ones!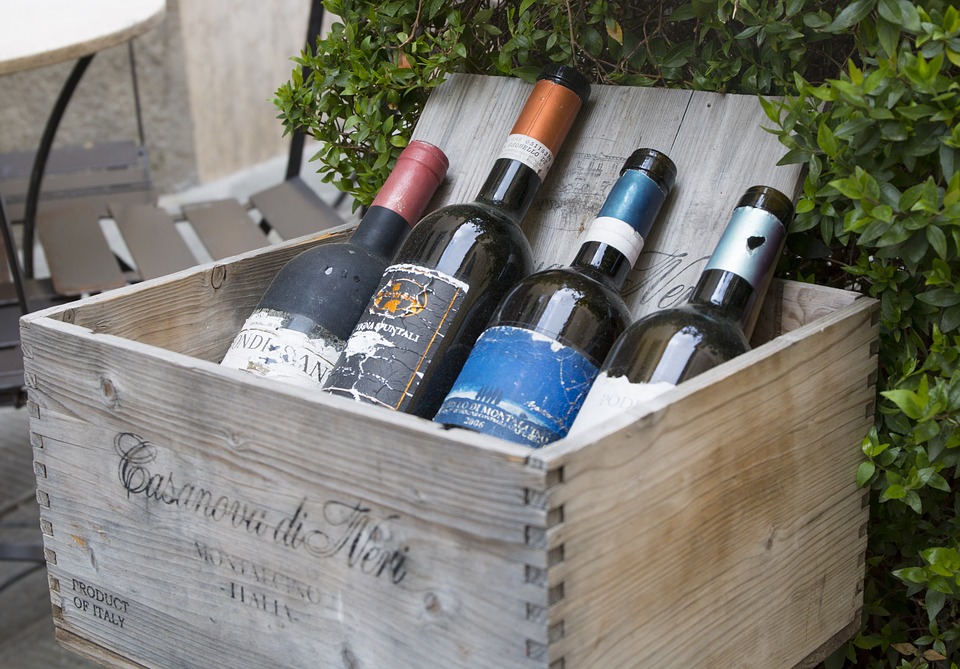 This is just a quick overview of the Tuscan wine tradition, both in the past and the modern day. There are countless authentic wine experiences to be had across the region, and we would wholly recommend experiencing the timeless craft behind these drinks. Looking for more Tuscan inspiration? Discover the most photogenic spots in Tuscany!