Siena to launch its Week of Contemporary Culture
Posted on 6 October 2015 in Italy, Tuscany
Taking place between October 9 and 17, the historic Tuscan city of Siena will be launching its Week of Contemporary Culture, which will feature a vast range of art installations and performances.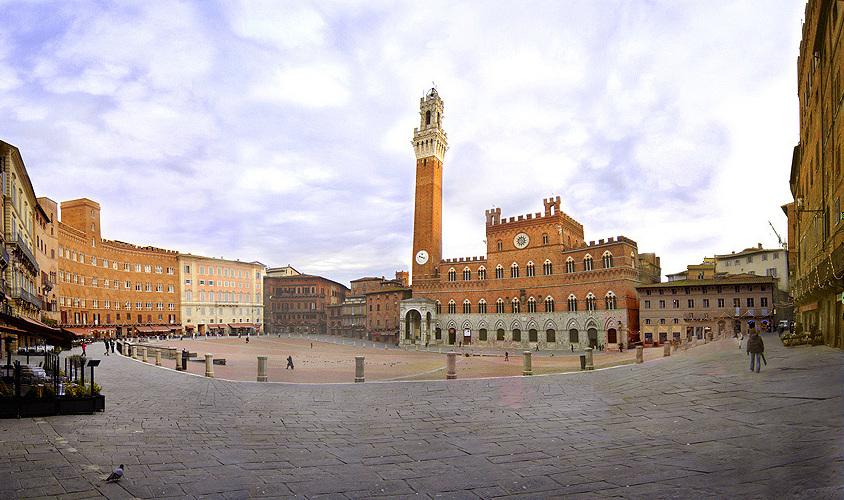 The event is being held in celebration of being designated as one of 2015's Capitals of Italian Culture, alongside Ravenna, Lecce, Perugia and Lecce, and will reflect both the local artistic tradition and some of the world's best work from international artists.
The city centre of Siena will be transformed into an open-air contemporary art museum and theatrical venue by the likes of English director David Glass and Chinese performance artist Xu Hong Fei. Highlights of the event include Clet Abraham's Siena Smiles exhibition, where the façade of Palazzo Publico will smile at passers-by, as well as an array of plastic animal sculptures located throughout the city created by the Cracking Art collective. For those interested in architecture, the Santa Maria della Scala complex will host a collection of contemporary architecture alongside informative workshops and talks.
Other events taking place during the week include the opportunity to enjoy aperitivos with some of the participating artists, as well as the city's first Contemporary White Night, which will take place on October 10. There will also be shuttle buses operating taking visitors to various spaces of artistic and aesthetic interest, which include several other towns nearby to Siena.
If you're looking to visit beautiful and cultural Tuscany, complete your stay by booking one of our gorgeous holiday villas – you're bound to enjoy an authentic and memorable Italian experience!
Image: Ricardo Andre Frantz, available under Creative Commons