Sicily's famous volcano Mount Etna erupts once more
Posted on 19 May 2016 in Italy, Sicily
The most active volcano in the whole of Europe, Mount Etna in Sicily, has erupted again, sending enormous plumes of ash and smoke hundreds of metres into the sky since Tuesday.
The eruptions continued from the volcano's north-east crater, which measures 3350 metres high, throughout the day, growing in intensity as the day turned into night.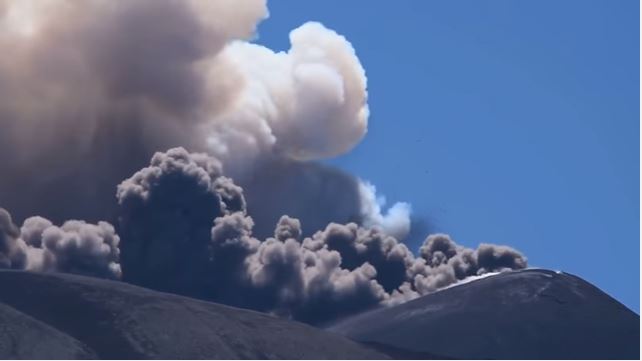 Those who study volcanoes, known as volcanologists, have classified the eruption as Strombolian, when as eruption involves explosive bursts of activity and ash, smoke and cinder being forced from the crater with huge amounts of power.
Italy's National Volcanology and Geophysics Institute (INGV) in Catania said about the eruption: "On May 17th we witnessed an increase in the amplitude of volcanic tremors and recorded intense degassing accompanied by occasional, weak emissions from the north-eastern crater."
The atmospheric conditions have fortunately meant that the material forced out from the volcano has only fallen within the volcano's immediate vicinity, and has not affected any flight plans at nearby airports.
People have embraced the photo opportunity of the eruption, and have captured and shared several photos of the already dramatic volcano, this time topped with dark swirling clouds of smoke and ash. This fantastic video by Turi Caggegi captures up close some of the plumes of smoke emerging from the volcano's crater:
The eruption is said to be the first significant period of activity at Mount Etna since December 2015, when it had one of the most severe eruptions of the past twenty years.
If you're staying at one of our villas in Sicily, you may be lucky enough to see this natural spectacle for yourself!