Sardinia's Cala Goloritzé makes Lonely Planet's list of Europe's best beaches
Posted on 19 June 2015 in Italy, Sardinia
With Europe being home to a variety of diverse and enchanting beaches, each with their own natural charms, popular travel guide Lonely Planet has chosen ten of the best from across the continent, helping to place the spotlight on these often-overlooked beauty spots.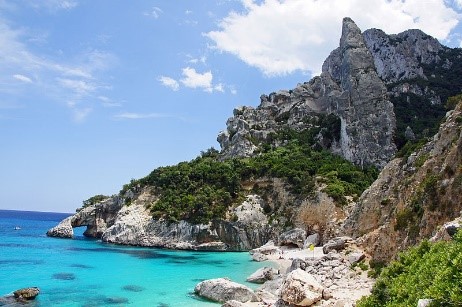 One of the selected few to make the chosen ten is the beautiful Cala Goloritzé, one of the many beaches you can find scattered along Sardinia's stunning Golfo di Orosei. Unlike the typical imagination of a golden sandy beach decorated with palm trees, part of this beach's incredible appeal is that it has something different to offer in its luminous turquoise waters and dramatic setting of white pebbles backed by towering, chalk-coloured rocks.
Another aspect of its enduring attraction is that it is incredibly secluded – a quiet slice of heaven – accessible only by boat or on foot. Getting there is part of the fun; you can travel the waters on a cruise from nearby Cala Gonone, or trek down the 400m from the Golgo plateau on an old mule track.
If Cala Goloritzé sounds like one of the beaches that you have to visit during your lifetime, visit our website to take a look at our amazing villas in Sardinia.
Image: Yesuitus2001, available under Creative Commons