Sarah's top ten reasons to visit Puglia in June
Posted on 24 March 2013 in Uncategorized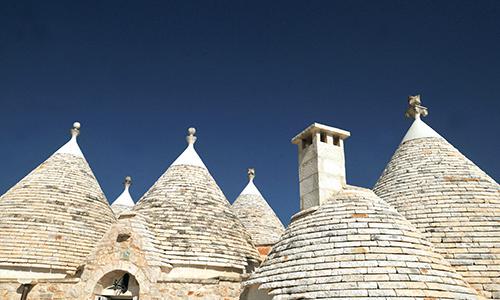 Beat the crowds – June is the the perfect month to drive along the coastline, visit some of the hilltop towns or simply sit on one of the quiet beaches and breathe in the wonderful clean air.
The light at this time of year is perfect for some super photos – snap away at the trulli, the coast, the age old olive trees and you will return home with a wonderful selection to remind you of your stay.
June has the longest days in all the year – drive to the west coast and find a spot one of the sandy beaches and watch the sun drop into the sea – maybe as late as 20.30!
Cherry lovers eat your hearts out – go to Turi on Saturday 9.06  and Sunday 10.06 to taste the local cherries.     Beautifully presented on stalls along the streets of the old village you will also find some delicious homemade delights to sample -  almond cakes, cherry wine, jams, cherry liqueurs,the wine, taralli  biscuits, bread dipped in extra virgin olive oil and much more. Turi is equidistant from Conversano and Putignano going inland.
Go to Savelletri and take a seat at the Pescheria Fish shop on terrace overlooking the sea and enjoy a bottle of white wine and a platter of raw fish straight out of the sea.
Explore the beautiful city of Lecce – the Florence of the South – before it gets too hot and busy. Stay at the lovely Palazzo Gorgoni.
Marvel at the Castellana Caves where you walk between extraordinary stalagmites and stalactites to the amazing "White Cave" that is over 70m deep.
Stay at Canne Bianche Beach Hotel  and walk along the quiet sandy beach to Torre Canne for an aperitivo and super panorama.
Take a drive to Andria and explore the castle, Castel del Monte, built by Frederick II in the 13th century. Now a UNESCO World Heritage Site.
Taste the fantastic Primitivo wine at one of the local vineyards – 2012 will be just about ready for drinking. Cin cin!