Enjoy Sardinia's famous seafood at the Sagra del Bogamari
Posted on 8 January 2016 in Sardinia
Held throughout the remainder of January and February, the Sagra del Bogamari is perhaps one of the biggest events held in Alghero, a coastal town in north-western Sardinia, celebrating one of the island's best-loved delicacies, the sea urchin.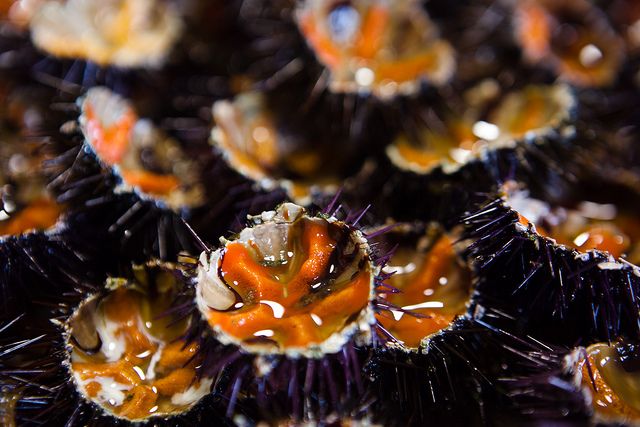 The sagra is one of the busiest events held outside of the summer season, with the cool climactic conditions that come with this time of year meaning that the sea urchins, also known as ricci di mare, can be served when they are at their very best. Every weekend on Lungomare Barcelona, a delicious dish of sea urchins, freshly baked bread and a glass of local wine is served up to diners for around €5, meaning you can try some authentic and fresh Sardinian seafood without breaking the bank.  Some restaurants will even serve special set menus for the occasion, showcasing the other plentiful fresh produce used in Sardinia's local dishes.
Alghero itself is known during this time of year as the "Sea Urchin City", with stalls found throughout the historical centre served up a number of variations on this seafood delicacy to both locals and tourists alike.
If you'd like to visit Sardinia not only for the Sagra del Bogamari but also for the wealth of other delicious local delicacies and dishes, beautiful scenery and fascinating culture and history, visit our website to browse our range of luxury villas in Sardinia.
Image: Caspar Diederik, available under Creative Commons