Record for most pizzas made broken in Puglia
Posted on 13 September 2016 in Puglia
A group of pizza chefs in the town of Martina Franca in Puglia have banded together to break a world record by preparing an incredible 5836 pizzas in a 12-hour period.
This amount works out to roughly 550 pizzas made every hour, and a hugely impressive 9 made every minute.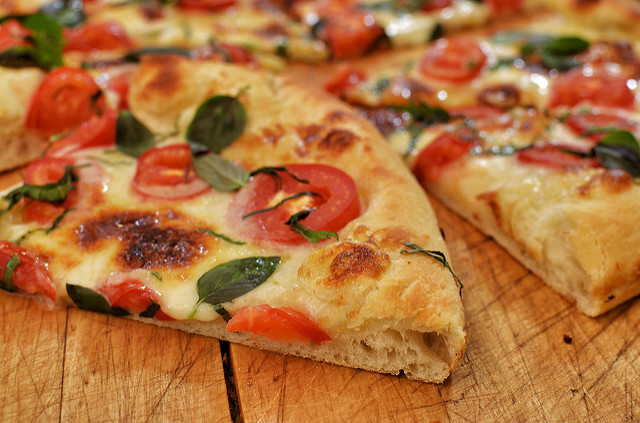 The previous record was set by the Naples Academy of Pizza in Chiasso, Switzerland in June last year, when 5070 pizzas were made. However, the Pugliese chefs broke this record after 10 hours and 23 minutes, going on to create a further 766 pizzas in the remaining time.
43 pizza chefs in total took part in the record-breaking attempt, with many of these being part of Italy's association of qualified pizza chefs. The attempt was not a stand-alone event, but instead was the grand finale of the town's three-day pizza-themed celebrations. Across the three days of celebrations, more than 11,000 pizzas were baked and eaten by the townspeople and visitors.
The chefs in fact made more than the recorded amount, however, in order to be counted as part of the total, the pizzas had to meet the strict Guinness World Record standards. Each pizza was measured by an expert, who checked that the diameters of the pizzas were no less than 31cm across. In the end, 450 pizzas were disqualified from being included in the count.
If you're worried about the pizzas going to waste, fortunately, there were many spectators and passers-by who were all free to enjoy the freshly-cooked food on offer. Many were also donated to local charities.
As well as wonderful food, Puglia also has to offer some of the prettiest towns and natural scenery in the whole of Italy. Discover this authentic little corner of Italy for yourself by booking one of our villas in Puglia today!
Image: jeffreyw, available under Creative Commons