Puglia's most famous foods
Posted on 20 August 2015 in Italy, Puglia
While every region in Italy has its own special cuisine, making the most of their local produce, Puglia's is especially delicious, and after our various villa holidays in Italy, it is definitely close to our heart. Its cuisine tends to be simple but bursting with flavour, letting the fresh, local produce do the talking. Staples of the Puglian diet include fantastic ingredients such as tomatoes, chickpeas, home-grown herbs and spices and fresh seafood, with more of an emphasis on vegetables than many other Italian cuisines.
In Puglia, food is very much a large part of day to day life, with families often dining with their windows and doors open, filling the outdoor air with delicious fragrances. There is also a strong street-food culture, and in towns and cities such as Bari, you'll even see people hand-roll pasta in the street. Below are some of the foods that Puglia is best-loved for:
Taralli
The Italian version of the pretzel, the taralli is a small, circular, crunchy snack perfect with a glass of Puglian wine. They come in both sweet and savoury forms, including taralli flavoured with fennel, poppy seeds, or white wine and sugar.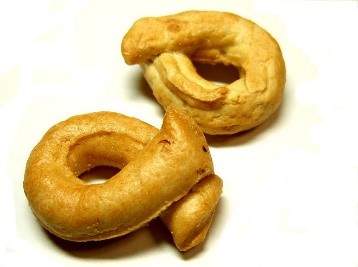 Puccia
One of Puglia's traditional on the go snacks, you'll often be able to pick these up from street vendors. A puccia is a delicious sandwich made from pizza dough, stuffed with meat, cheese and vegetables.
Orecchiette
Famous for its ear-shaped form, orecchiette actually translates to "small ears" from Italian, and is a perfect shape for soaking up a delicious sauce. Orecchiette are traditionally served with broccoli rabe and garlic, or ricotta cheese and fresh tomatoes.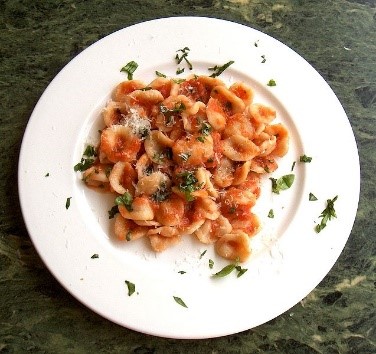 Pizzette
Another perfect on-the-go snack, whether you're wandering the streets or relaxing on a beach, pizzette are simple miniature pizzas, often garnished with fresh cherry tomatoes.
Frisella
One of the most famous bread varieties to originate from Puglia, frisella is a crunchy and dry bread baked in a stone oven, and has been a local favourite for centuries due to the fact that they could be stored for many months. For a softer consistency, it tastes just as good after being dipped in water.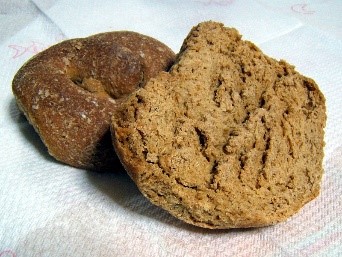 Pasticciotto
Italy is famous for its wonderful sweet pastries, and the pasticciotto is no exception. Beneath its flaky crust lies the tasty surprise of creamy custard, enhanced even further by the taste of sweet black cherries.
Images: Haragayato, Turos, Florixc