Puglia: Italy's hidden gem which offers everything
Posted on 27 November 2015 in Puglia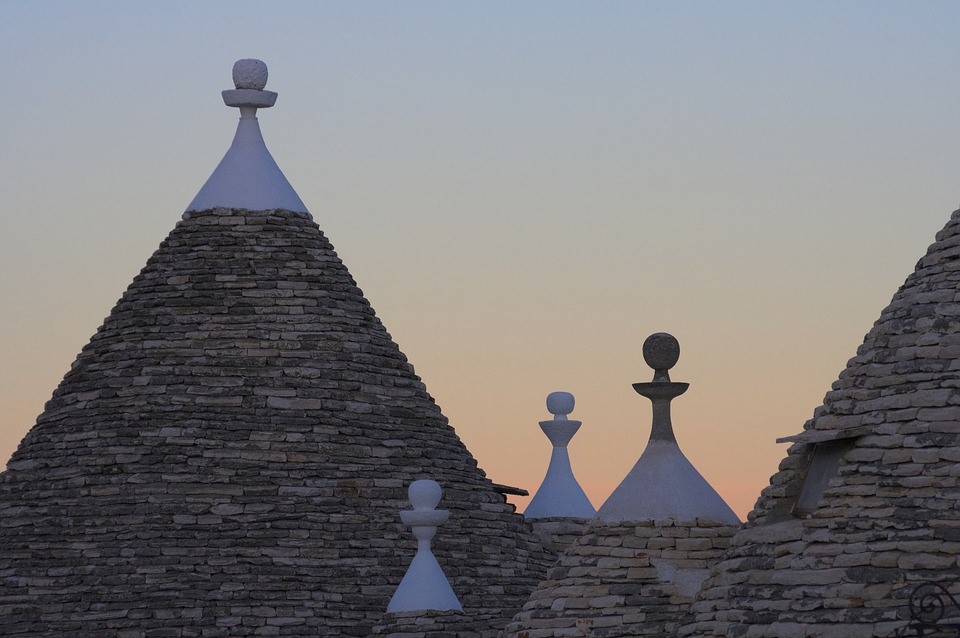 Describing something as an Achilles heel is a way of saying it's a weakness, but Italy's heel is an area which has much to offer!
The boot shaped country is well known as a land of endless sunshine, wonderful beaches, quality wines, beautiful scenery and incredible food. And at the foot of the country lies Puglia – hiding in its heel and concealing all of these wonders, and much more.
Puglia is thought by many to be one of the most splendid regions in southern Italy because it encompasses so much – friendly faces, captivating countrysides, beautiful beaches, ancient cities and local food which provides the foundation of the alluring Puglian lifestyle.
The region is known for its biodiversity and is nicknamed Italy's breadbasket because of its fertile soil, olive trees and old-fashioned pasta making (the local speciality orrechietteear-shape pasta is a must for any visitor to try). Living on locally grown or sourced organic food from nearby farms is a way of life for the locals, and it should be for anyone visiting the area too.
There are few people who don't enjoys exquisite produce, fresh-pressed olive oil, Primitivo wine, freshly caught seafood, fresh dairy and pasture-raised meat – so why wouldn't you try it when staying in one of the best areas in the world for these things?
Particularly delicious in Puglia is the seafood, and for good reason. Regional chef Anna Marie Chirone explains: "The Ionian Sea is one of the saltiest parts of the Mediterranean Sea and that is why the seafood tastes so incredible. People shouldn't leave Puglia without trying out the cozzes (black mussels)."
We believe Puglia is one of Italy's true gems because of its lifestyle – the very epitome of slow food and zero kilometre living. It is so authentic it's hard to imagine another Italy. So to celebrate, we thought we would share a few facts about the area:
Puglia is home to more than 60 million olive trees – one for each of Italy's 60 million population. As a result it is the top olive oil producing region and has many ancient olive trees dating back more than 3000 years.
Food is religion in Puglia! It's traditional to eat around one to two cups of fresh pasta every day.
If you visit Bari, the capital of Puglia, you'll see grandmas sat outside their homes making fresh pasta to sell for five euros per kilo.
Popular Californian Zinfandel (red wine) is an American attempt at producing Puglian Primitivo, and both are derived from an ancient Croatian grape.
The Puglian diet is a healthy one, as it's considered a 'peasant diet', rich in grains, vegetables, fruits and dairy.  That doesn't mean it isn't rich and delicious!
Burrata, a fresh cow cheese made by blending mozzarella and cream originated in Puglia. Visitors are able to learn how to make it at local dairy farms.