Prestigious tech industry event heads to Sicily
Posted on 27 May 2015 in Italy, Sicily
A prestigious yet mysterious event hosted by tech giant Google is set to be held in beautiful Sicily for a second year running.
Not much is known about The Camp, an event which is described as the most exclusive conference in tech. The Camp is a gathering of power players from the worlds of technology and finance and it was held for the first time last year, with Google choosing Sicily as the destination of choice.
Now we've learned that it's set to take place again this year with Google obviously a big fan of Sicily!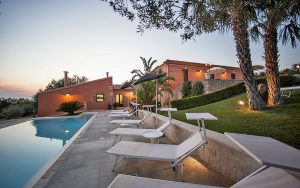 Although Google hosts several conferences in glamourous locations around the world, the Camp is arguably the most significant, and we certainly think it takes place in the best location. It has an elite guest list and luxurious setting and is also shrouded in secrecy. No information about it is publicly available and the only way we can be sure it exists is because there's a webpage providing access to a separate password protected website where those who are lucky enough to be invited can find out more about the event.
We do know a little about it though, thanks to our excellent local knowledge… It's being held on Sicily's stunning south-western coast from July 26th to 30th and guests will get the chance to enjoy accommodation in some of the island's luxurious Sicily villas with a pool.
As far as who's attending the event, we can't be sure, but last year the guests included Goldman Sachs CEO Lloyd Blankfein, venture capitalist John Doerr and tech titans like Elon Musk, Travis Kalanick, and Evan Spiegel.