Old-world cooking brought to the Florence Expo
Posted on 30 May 2015 in Italy, Tuscany
As part of the huge Expo event, based this year in Milan, with several events also taking place in other cities across Italy, venues across Florence will be hosting six special dinner events as part of the Orti e Cenacoli project.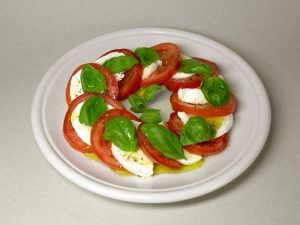 Having started on May 27th, the six dinners will run until September 24th, and are organised by Florence's Chamber of Commerce, with backing from the City of Florence as well as Expo 2015.
This is a dining event like no other, as each dinner seeks to replicate age-old recipes of the main monastic orders, dating back to the most ancient of traditions, creating simple and authentic dishes designed to please.
Each dish will be created using fresh, locally grown and made produce, and put together by renowned chefs who have painstakingly studied the art of Tuscan cooking, including Marco Stablie, Filippo Saporito and Maria Probst. The dinners will also be hosted at beautiful and evocative settings throughout the city, such as the cenacle of Santo Spirito.
If you'd like to experience the delicious food that Tuscany has to offer alongside its magical charm, beautiful countryside and fascinating culture, visit our website to find out about our great selection of Tuscany apartments with a pool.
Image: Rainer Zenz, available under Creative Commons