Neapolitan pizza to be considered for UNESCO's cultural heritage list
Posted on 17 March 2016 in Italy
Italy will put the art of traditional Neapolitan pizza-making forward this year for UNESCO's prestigious cultural heritage list, promoting the practice on a world stage as well as setting out guidelines as to what makes an authentic Neapolitan or Italian pizza.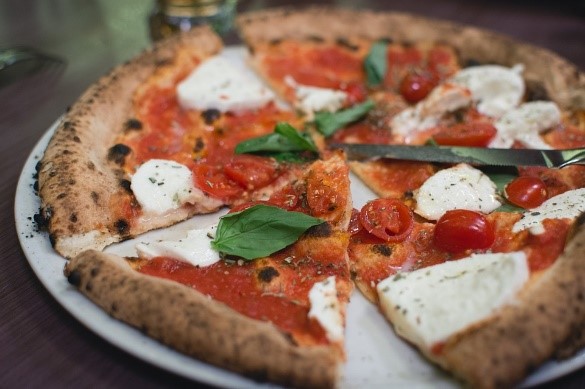 Initially proposed by the government, backed by a petition of over 850,000 signatures from around the world, Italy's UNESCO commission unanimously confirmed its candidacy, and now needs to be accepted by UNESCO itself, which is a global organisation.
The commission accepted the proposal after agreeing that pizza-making was a central element of both Neapolitan and Italian identity, as well as being part of Italy's global brand. It is also hoped that the new status will help to distinguish the pizza from other varieties such as New York-style pizza. UNESCO will now assess a dossier making the case for the art to be included, with a year-long process deciding on whether the practice will be announced as part of the list in Paris in 2017.
A genuine Neapolitan pizza is limited to two varieties, according to the Association of the Real Neapolitan Pizza: marinara (tomato, olive oil, oregano and garlic) and margherita (tomato, oil, mozzarella, grated cheese and basil). The dough should also, according to the rules, consist of wheat flour, compressed biologically produced yeast, sea salt and water, and be kneaded by hand or with a low-speed mixer.
If Neapolitan pizzas make the cut, they will join a list of other Italian traditions such as opera dei pupi (Sicilian puppet theatre) and canto a tenore (Sardinian pastoral songs). The list of Intangible Cultural Heritage of Humanity offers protection from the United Nations for cultural practices and traditions which "help demonstrate the diversity of heritage and raise awareness about its importance".
To discover more of Italy's incredible cultural heritage, visit our website today for a range of luxury villas in Sardinia, Sicily, Tuscany, Umbria, Abruzzo and Puglia.