Mystical metal orichalcum discovered in ancient Sicilian shipwreck
Posted on 23 February 2015 in Italy, Sicily
The mysterious metal orichalcum, until now solely found in Greek mythology, is said to have been discovered recently in a shipwreck, estimated to be around 2600 years old, off the coast of Sicily.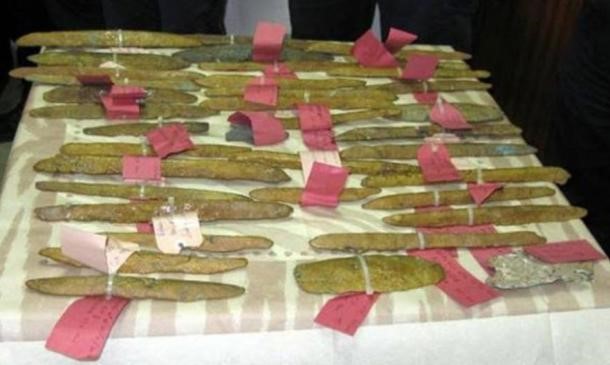 Said to have magical powers, Greek mythology claims that orichalcum helped to propel the ancient kingdom of Atlantis to the highest heights of ancient technology.
39 ingots of an alloy metal tinged with a red colour were discovered on the ship which sunk just 300m from its final destination, the Sicilian port of Gela. Besides the mythical texts and a few extremely rare ornamental objects, there is not much to base comparisons of the discovered metal with, but hopes are high that this mythical metal does in fact exist, resolving one of archaeology's biggest mysteries. More analysis and excavation needs to be carried out first before the material can be confirmed as orichalcum, but if it is, it will one of the biggest archaeological finds in Sicily for many years.
Sea Office Superintendent Sebastiano Tusa was delighted with the find, saying that the mysterious metal's presence confirmed Gela as an ancient centre of craftsmanship, demonstrating a strong trading link with Greece, with the discovery also providing invaluable information about Sicily's ancient history.
Sicily is already widely known for its fascinating archaeological sites, with many people taking holidays in Sicily to explore its ancient ruins, offering insights into how the Italians lived thousands of years ago.
Image: news.com.au