Indulge in Puglia's famous food at the Mercatino del Gusto in Maglie
Posted on 22 July 2016 in Puglia
Now in its 17th edition, from August 1-5, the streets of the humble town of Maglie, near our villas in Puglia, will come to life with stalls, entertainment and of course plenty of good food during the Mercatino de Gusto.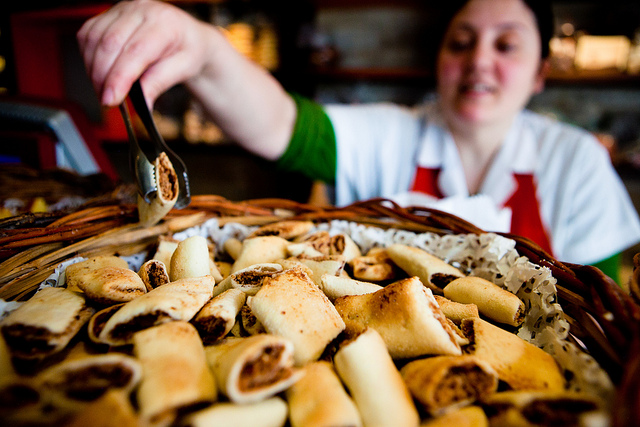 Showcasing a number of key elements of the cuisine, the festival is the perfect introduction to the food of both Puglia and the smaller region within it of Salento. As you wander around the town, through courtyards, streets, alleyways and gardens, you'll discover more than ninety exhibitor stands. Each stand has a delicious delicacy to sample, from cheese in cured barrels, to rods of cured meats, glasses of wine and bottles of olive oil.
If you're looking to sample Italy's fine wines there is in fact an entire square dedicated to the tipple, where you can sample a large variety for a low price. If wine's not your bag, you can also wander down the Via della Birra (Beer Street) instead! Much of the food is also completely free to sample, though you'll have to pay to take them away or order a full portion. Alongside the meats, cheeses and olive oils, there's also sweets, vegetables, fruits and pastries to tantalise your tastebuds.
For a more complete dining experience, there are a number of set meals which can be booked in advance. Offering plate after plate of delicious local cuisine, these often prove to be great value for money.
Not only can you sample the finished product but you can also see the food producers at work, including how pasta chefs make delicious homemade pasta. One of Puglia's local varieties of pasta is orecchiette (little ears) which hold within them pockets of delicious sauce. Among the other local delicacies you can try at the festival are fagattino, fresh ricotta bound within a springy mozzarella wrapping, and bombette, delicious 'bombs' of succulent flavoured pork.
Maglie is often a quiet and peaceful town, however, during the festival, the streets come to life with throngs of people. If you're in Puglia this August, this is an event not to be missed for any foodie.
Image: Caspar Diederik, available under Creative Commons