Join the town of Avetrana as it celebrates its patron saint San Biagio
Posted on 11 April 2016 in Puglia
On April 28th and 29th, the otherwise quiet town of Avetrana in Puglia will burst into life as it celebrates the feast days of its patron saint, San Biagio (St Blaise). If you're planning on seeing some of southern Italy's historical traditions while you're staying at our Puglia villas, this event is well worth visiting.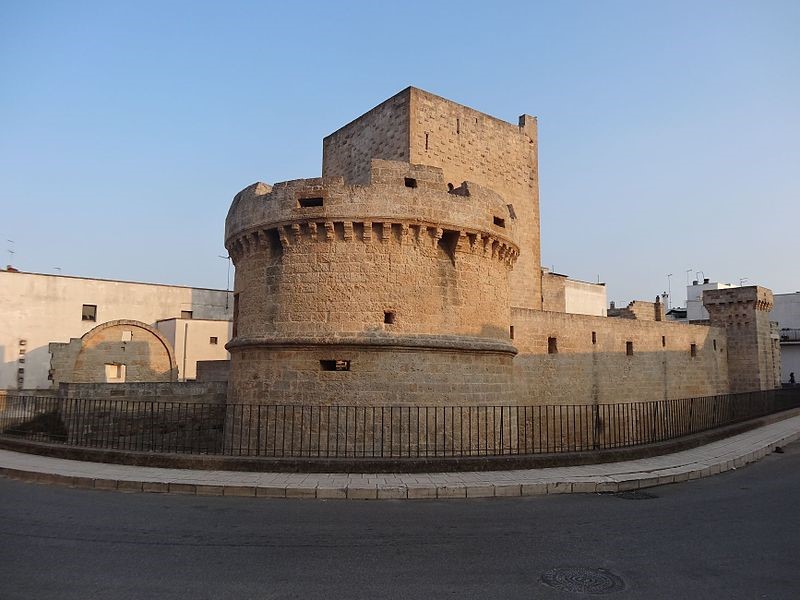 Each town has its own patron saint, honouring them annually with a feast day, steeped in tradition with a number of both lively and sombre traditions. Avetrana is no different, as across the two-day event, the town will celebrate San Biagio with a mass, live bands and street fairs. The main event, however, is a sombre street procession which takes place in the afternoon, bringing the entire town to a standstill.
After the street procession, things become a little more jovial with fireworks displays to the backdrop of local bands and street stalls selling local food and beverages. Among the specialties on offer are panettone, a traditional Italian bread stuffed with candied fruit, baccala alla salentina, salted cod served with breadcrumbs, pecorino, baked potato and tomato, and orecchiette, handmade ear-shaped pasta, served with tomato and ricotta.
Before being recognised as a saint, San Biagio was a physician, known for curing throat ailments, as well as the Bishop of Sebaste in the late third and early fourth century. One of the miracles believed to have been performed by him was saving the life of a young child who had choked on a fishbone.
San Biagio is the Patron Saint of Avetrana in Southern Puglia. He was known in his time for being a doctor (his many feats include saving the life of a young child who had choked on a fish bone) and for being the Bishop of Sebaste between the third and fourth centuries. He was also known for his firm religious beliefs, and unfortunately, these were to ultimately cost him his own life. Having been imprisoned for his Christian beliefs, he was put on trial and – having refused to renounce his faith – was beheaded in 316. April 28th and 29th sees a two-day celebration of San Biagio with a combination of sombre procession and later upbeat fireworks and music from bands as well as street fairs, food and drink.
Image: Livioandronico2013, available under GNU License