Italy Unpacked showcases the hidden beauty of Puglia and Basilicata
Posted on 18 February 2015 in Italy, Puglia
Hit BBC2 documentary Italy Unpacked has returned to our screens for a third series, with this week's episode having visited the beautiful yet overlooked regions of Basilicata and Puglia.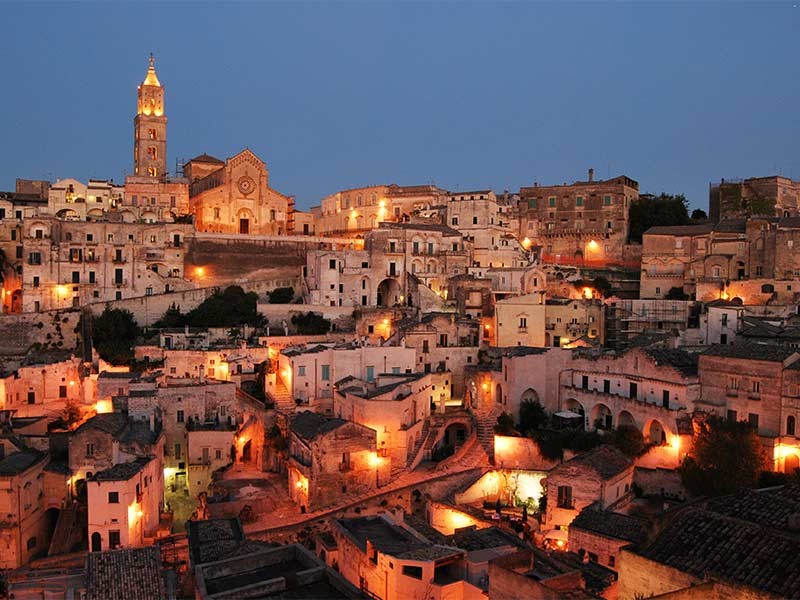 The series follows art critic Andrew Graham-Dixon and Italian chef Giorgio Locatelli as they travel throughout Italy, exploring its beauty spots, cuisine and its hidden secrets. This week, the pair travelled up the heel of Italy's boot, beginning in the gorgeous town of Matera.
Matera is well known for its stones, or Sassi, the historic and enchanting caves inhabited since Palaeolithic times, and, as a UNESCO world heritage site, it is renowned for its beauty and historical importance. One of our stunning properties, the gorgeous Hotel Sant'Angelo, is situated here; carved into the cave itself, this hotel is bursting with all the authentic character of a traditional cave dwelling and is perfect for exploring this unique town and the spectacular region that surrounds it. Within one of the restored caves, Giorgio demonstrates one of the local recipes, cooking up a classic peasant dish of mutton pignata.
Later in the episode, the duo progressed into the stunning region of Puglia, a place which really has it all, with stunning countryside, beautiful buildings and a coastline surrounded by clear blue waters. It's the ideal location for an authentic Italian holiday off the beaten track, and this is demonstrated in the show itself, where they first visit the overlooked town of Lecce, decked with stunning Baroque architecture. They also discover some other hidden gems within Puglia: the traditional beauty of the trulli in Alberobello (our stunning Trullo Capitolo is just one such stunning example), as well as the quaint town of Ruvo, where they discover the secrets behind a unique Greek vase.
The show is currently still available to watch on iPlayer here: http://www.bbc.co.uk/iplayer/episode/b052sht5 . If the programme and the areas featured capture your heart, why not book a stay in one of our villas in Puglia and enjoy the holiday of a lifetime?
Image credit: Italia.it