Immerse yourself in Sardinian cuisine at Uri's Artichoke Festival
Posted on 17 February 2016 in Sardinia
Returning on the second Sunday of March, March 13, is one of Sardinia's many food festivals, which each celebrate a particular food or element of the local cuisine, Uri's Artichoke Festival. Visitors may already know about festivals celebrating staples such as wine or olive oil, but these more unusual festivals also shine a spotlight on other important yet overlooked elements of the Sardinian diet.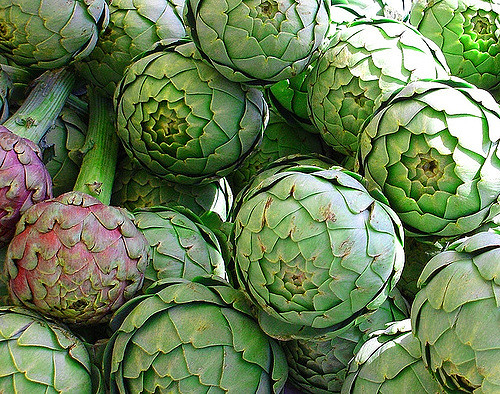 The village is just a few kilometres from the popular coastal resort of Alghero, and has hosted the festival since 1990, the number of visitors growing with each passing year. Like Sardinia's other food festivals, the Artichoke Festival gives you an insight into how they are used in the local cuisine, with several different dishes on offer for visitors to taste, each demonstrating the versatility of this overlooked vegetable.
Alongside the tastings and stalls of not only artichokes but also other local produce, Uri will also come alive with a number of cultural and sporting events suitable for all ages. So popular is the festival and the artichoke, in fact, that a second Artichoke Festival also takes place in the town of Samassi every December.
Discover the best of Sardinia's exciting local cuisine, whether it's at a traditional food festival or in one of the several family restaurants – visit our website and choose from the best hotels in Sardinia today.
You may also enjoy reading:
• Enjoy some delicious Italian produce at Spello's Olive and Bruschetta Festival
• Tuscany celebrates a local delicacy with its Wild Boar Festival
• Sardinia celebrates the sea urchin in a unique festival
Image: Matthew Robinson, available under Creative Commons