Ham, Glorious Ham
Posted on 16 May 2013 in Uncategorized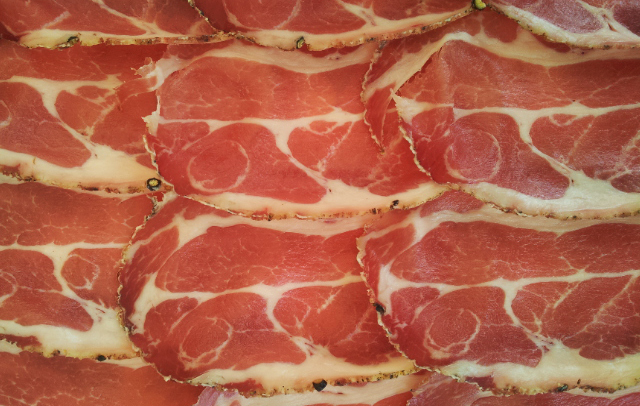 Ian (TripinIt) writes: We were recently invited to a Blog Tour of the Versilia area of Tuscany, a stretch of land which runs along the northern coastline of Tuscany taking in the towns of Viareggio, Pietrasanta and Forte dei Marmi, and the hills that lie behind. Among the many highlights was a trip to the little village of Gombitelli – a most unlikely spot for ham paradise!
Little did we know, this village claims to have the perfect climate for the seasoning and maturing for all types of ham, salami and lard! The Triglia family has been hard at it since 1797.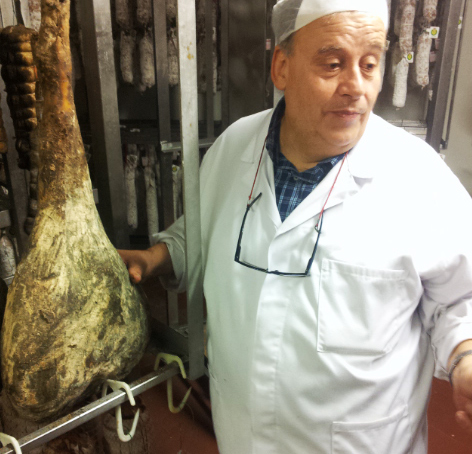 We were welcomed by a huge table laden with more types of cold meats than you could shake a pig at. Before diving in, we were given a guided tour of the workplace. The underground first floor is where the seasoning takes place, the pancetta is seasoned with a carefully guarded secret blend of herbs and spices. On the second floor are the maturing rooms, a heady smell of meat and ageing hits you as you step out of the lift. We could see the whole process, from freshly strung salamis, to aged mouldy 'works of  art'.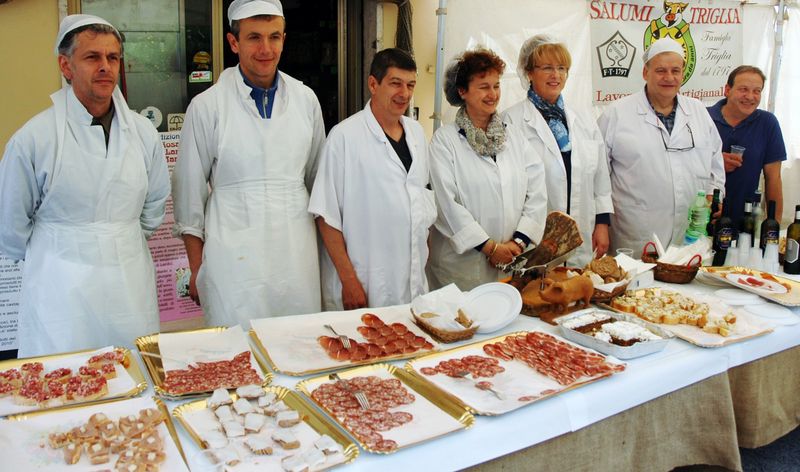 Back outside, we enthusiastically tucked in to the amazing buffet. It was all there… fresh sausage, hams, lard (my personal favourite). Full to the brim, we headed off with a whole new outlook of prosciutto and cold meats, I'll never look at lard again in the same way.
Ideal places to stay in the area with Essential Italy:
Nicolo – in the small hamlet of Metato
Casa Valentina – on the edge of the village of Aquilea
Ripiano – close to Lucca and the Garfagnana National Park    
Many thanks to the organisers of the Versilia Blog Tour.