Get on your running shoes for the upcoming Pisa Marathon
Posted on 8 December 2015 in Tuscany
Avid runners will be pleased to know that the popular Pisa Marathon will be taking place on December 20, and is still open for registration.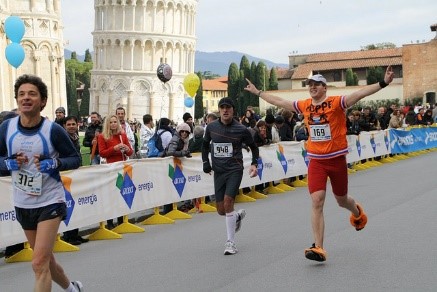 The marathon provides a great running challenge in the run up to Christmas, and will take in some beautiful scenery, from the city to the coast, near our holiday villas in Tuscany.
Kicking off at 9am, up to 3000 runners from all over the world will depart from the starting line, following the banks of the River Arno, passing landmarks such as the Duomo along the way. The route will then take the runners out into the Tuscan countryside, past landmarks such as the Basilica San Piero, before reaching the coast and meeting the Tyrrhenian Sea. Upon reaching the Marina di Pisa, the route back to Pisa follows the river more closely as the runners progress further inland, with the race coming to an end near the Leaning Tower of Pisa.
As well as the main event, less seasoned runners also have the option to take part in the half marathon, which follows half of the main route, but does not take the runners down to the coast. For something more light hearted, there is also La Corsa dei Babba Natale, a race where every runner is dressed as Santa.
Image: Ethreon, available under Creative Commons