Florence to showcase a new display of sacred and religious art
Posted on 25 September 2015 in Italy, Tuscany
A new exhibition, featuring over a hundred works of sacred art, is currently underway at Florence's Strozzi Palace, found in the heart of the historic city centre, until January 2016.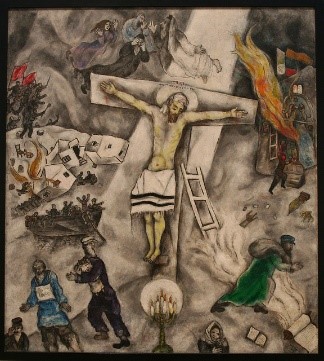 Focusing on radical reworks of traditional religious art created after the Age of Enlightenment, the exhibition combines a number of styles and movements from the 19th and 20th centuries, including realism, naturalism, abstract and symbolism. These artworks were driven by the encouragement of the Pope of the time, Pope Pius IX, who called for a modern vocabulary for Christian art, which in some cases led to a complete abandonment of traditional classical depictions of Christianity.
Some of the most famous and most striking works include Van Gogh's Pieta, Picasso's Christ on the Cross and the startling half-body portraits of Mary created by Edvard Munch between 1895 and 1902.
At the centre of the exhibition is White Crucifixion, a 1938 painting by Chagall depicting Jesus in the time of Nazi Germany, declared by Pope Francis as one of his favourite works of art.
Our villas to rent in Tuscany are all situated near Florence, as well as other cultural and historical cities such as Siena and Pisa, perfect for indulging in some of the world's finest art and culture.
Image: Sharon Mollerus, available under Creative Commons