Florence perfumery remains one of the city's best-kept secrets
Posted on 7 April 2015 in Italy, Tuscany
Possibly the world's oldest pharmacy and cosmetics shop, the Officina Profuma-Farmceutica di Santa Maria Novella remains one of Florence's best secrets, behind its doors lying a magnificent array of scents to set the senses alight, prepared according to centuries-old recipes steeped in history.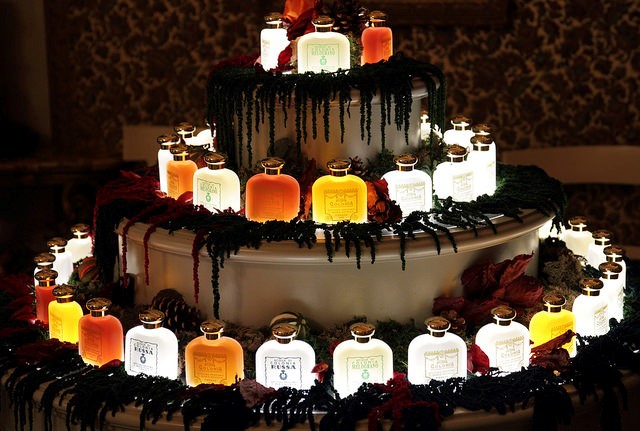 Over 600 years old, the shop began as an apothecary adjoining a church back in the 13th century, and in its early history, the rosewater distillate made by its monks was used to disinfect homes during the Black Death epidemic which eventually killed 70% of the city's residents.
Its main rise to prominence, however, came in the 16th century, when an aromatic spiced perfume, known as Acqua di Santa Maria Novella, was commissioned for the daughter of the most powerful family in Florence, Catherine de Medici, and the perfume remains a favourite among customers today.
The ordinary appearance of the store's exterior leads many to overlook this Florentine institution, though once you step through its doors, your senses will not only be overwhelmed by the store's astounding aromas, but also the sights of the elaborate chandeliers, luxurious drapes, 18th century furniture and ceilings adorned with artwork resembling the Sistine chapel. Combined with its rich, important history and its ancient recipes stored within the books lining the shelves.
If you'd like to visit this magical perfumery as well as the other hidden delights that Italy has to offer, take a look at our Tuscany, Umbria, Puglia, Abruzzo, Sicily and Sardinia luxury villas and book the holiday of a lifetime today!
Image: Vagabond Travels, available under Creative Commons