Festival of Sant'Efisio comes to Cagliari in May
Posted on 19 April 2015 in Italy, Sardinia
One of Italy's most popular cultural and religious festivals, the Festival of Sant'Efisio, is set to return to the Sardinian capital Cagliari in May, bringing with it a vibrant array of colours, costumes and traditions.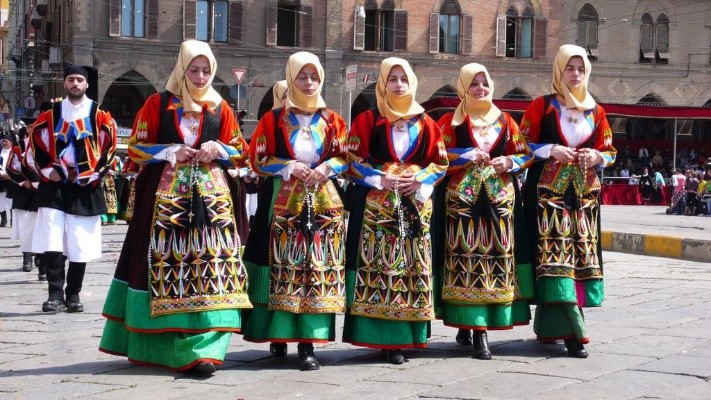 The festival is now in its 359th year, and will begin on May 1st with a procession through the streets of colourfully decorated ox-drawn wooden carts known as traccas.
The main event, the long procession, follows afterwards, and involves over 3500 people, wearing traditional costumes from every town and village from the island, as well as another 200 riders on horseback, divided into the Campidanesi, Miliziani and Guardiania, celebrating the festival with a grand parade through the streets.
Eventually, the procession's coach bearing the Saint arrives at the church of Sant'Efisio, where his clothing is changed from precious ceremonial garments to simpler ones, before resuming the procession on a country cart which begins the journey out of Cagliari into the surrounding towns, visiting Su Loi and Villa d'Orri before finishing at Sarroch for the night.
The procession resumes the next day, heading to Villa San Pietro and Pula before resting at Nora, the place of the Saint's martyrdom. A number of masses celebrate the Saint the next morning, before the procession continues along the seashore.
The 4th of May will mark the final leg of the journey, returning to the small church of Giorgino, where once again the Saint will be adorned in lavish ceremonial costume before returning to Cagliari, greeted by thousands of faithful spectators.
If you'd like to immerse yourself in the colourful and historical culture of Italy, take a look at our Italian villas with pools, perfect for relaxing in after a day spent enjoying the beautiful countryside, interesting traditions and delicious food around you!
Image: cartacomune