Enjoy a taste of Lucca at Il Desco 2015
Posted on 9 November 2015 in Italy, Tuscany
Taking place at the Real Collegio, in the heart of the historic centre of Lucca, is Il Desco, an almost month-long festival celebrating the gastronomical delights offered up by Lucca and the surrounding region.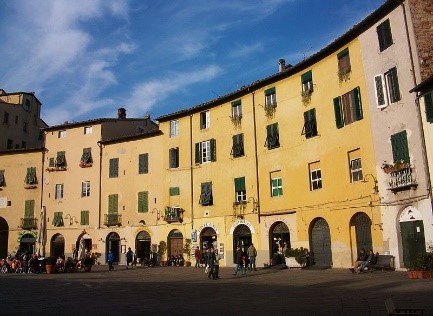 The free event runs every weekend between November 14 and December 8, open from Saturday through to Monday between 10am and 7.30pm. During the fair, exhibitors will be offering visitors locally made wares including various types of local bread, gelato, chocolate, honey and the local specialty, saffron. Alongside these delicious goods, there will be several kinds of meats and cheeses to try, including the cold cuts of Prosciutto Bazone, Mondiola della Garfagnana and Biroldo della Garfagnana, as well as the creamy Accasciato and Caprino della Garfagnana cheeses.
As well as the stalls of traditional and local food on offer for visitors to buy and sample, visitors can also get involved in activities such as wine tasting, including tipples from some of Tuscany's most important vineyards, and cooking demonstrations by local chefs, presenting unique dishes made from a combination of locally grown ingredients.
For a culinary twist to your holidays in Tuscany, this event is certainly a must-visit, and gives visitors a further insight into just how diverse Italian cuisine can be, even in different areas of the same region.
Image: Joanbanjo, available under Creative Commons