Drone footage captures beautiful Tuscan treasure
Posted on 31 October 2016 in Italy, Tuscany
Tuscany is simply beautiful, there's no denying it! If you are looking for amazing accommodation options than look no further than the extensive range of villas in Tuscany, that offer you a secluded and stunning base to go and explore what Tuscany has to offer!
One place which has gone widely unknown, until its debut in a Twilight film, is the medieval hill-top town of Volterra, which boasts cobbled streets and towering terracotta buildings.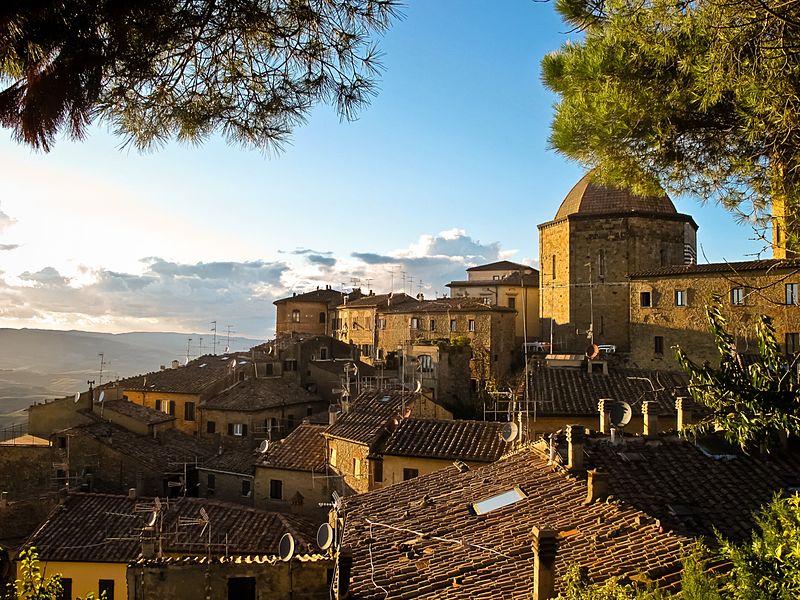 The town was originally the Etruscan settlement of Velathri, which was a significant town due to its trading and partnership with the Dodecapolis. This meant that Volterra was a hub of activity and it is believed that as many as 25,000 citizens lived here during the Etruscan age. During the battle of the Romans and Etruscans, for control of Italy, Volterra was one of the last to surrender to the advances of Rome due to the difficult terrain that surrounds Volterra. But an inevitable surrender followed in around 260BC which saw the town of Velathri being renamed Volaterrae. The town has a colourful history, with several bouts of rebellion against rulers, as well as the carving of nearby quarries that can still be seen today.
Now drone footage has captured every street, every building, every nook of Volterra to create a "blueprint" of the beautiful, historical town.  Alongside the drone footage, photogrammetric Autodesk ReCap 360 technology was used to help create a 3-dimensional model of Volterra, which will be used for promotional, tourism and documentation purposes. The project was proposed by the Volterra-Detroit Foundation to the mayor of Volterra, Mark Buselli. The model will be created during a workshop led by Volterra Detroit Foundation leader, Mark Dietrick and senior technical specialist, George Hatch.
The images of Volterra will be used to publicise and advertise the capabilities of the Autodesk software to international audiences, and everyone will be able to enjoy the stunning sights that Volterra has to offer. We are particularly excited to see the outcome of this although we have to admit that nothing is better than seeing something in person, for an all-round sensory experience.
Image Credit: Andrés Nieto Porras, Available under Creative Commons.