Drivers stunned by elephant rock formation on Sardinian roadside
Posted on 17 May 2016 in Sardinia
Fast becoming a popular passing place for those staying at our Sardinian hotels, the Elephant Rock (pictured) has enchanted those driving by with its unique rock formation.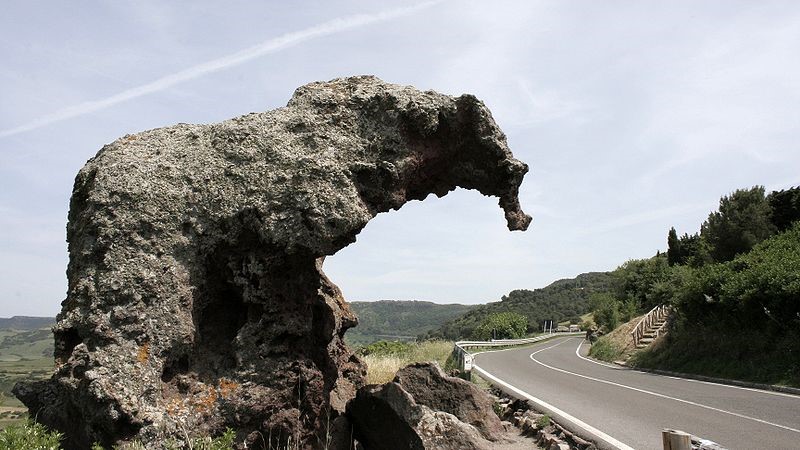 Located on the roadside of State Road 134 near the town of Castelsardo in Sardinia, word has spread about the incredible rock formation, measuring around four metres high, due to its striking resemblance to the lovable trunked animal.
The Elephant Rock is made from a large mass of trachyte stone, its shape carved out by nothing but the natural elements, which have gradually eroded away the rock to create the elephant-like structure. It is believed to have once been part of a larger rocky complex at Monte Casteddazzu, before breaking away and rolling down the valley to its current roadside location.
Although Castelsardo is only a small settlement, there is more to the village than just the Elephant Rock; it is also home to two Domus de Janas – pre-Nuragic chamber tombs which date back to between 3400 and 2700 BC. It overlooks the northern coast of Sardinia, with the largest town nearby being Sassari.
Image: Francesco Canu, available under Creative Commons