Chocolate and art come together in Taormina's CioccolArt event
Posted on 14 December 2015 in Sicily
Now in its 6th year, the CioccolArt event returns to Taormina between December 20 2015 and January 6 2016, delighting visitors with its extravagant combinations of chocolate and art.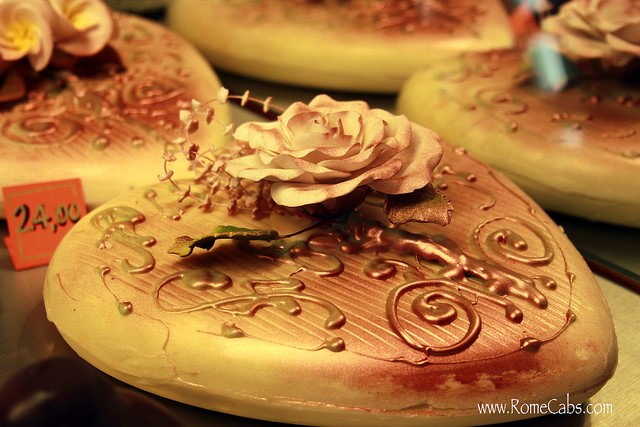 Lying at the foot of Sicily's Mount Etna, during ChioccolArt, Taormina comes to life for a different reason, with plenty of activities going on concerning all things chocolate.
Alongside the incredible chocolate sculptures, well-known chefs and confectioners will be on hand to give culinary demonstrations such as how to make your own Christmas confectionary and how to build scenographic cakes using a special plastic chocolate.
There's no fun in visiting a chocolate show, however, without getting to taste some, and there will be plenty of tastings going on, including tasting tours, where you can taste and identify various types of chocolate, as well as wine and chocolate tastings, where you can learn how to pair different varieties of dark chocolate with dessert wines.
The event is also perfect for a family day out, with the event hosting live workshops for children. At the workshops, children can get involved in making and decorating their own chocolates, and also learn more about the history of chocolate and how it is made.
If you're planning last-minute holidays to Sicily, why not take advantage of this exciting event if you're also planning on exploring Mount Etna and the surrounding area?
Image: Stefano Costatini, available under Creative Commons