Celebrated works of Armando Pomodoro feature in major exhibition
Posted on 21 December 2015 in Tuscany
Ending shortly on January 31 2016 is the exhibition titled Arnaldo Pomodoro: Continuita e innovazione, a major display of the celebrated Italian sculptor's works, making this possibly your last chance to see this excellent collection of art all in one place.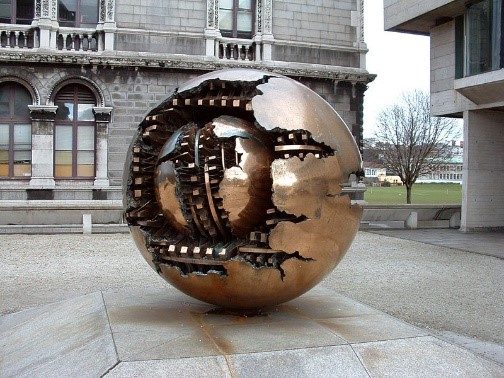 Over a hundred works by Pomodoro can be seen in Pisa's famous Piazza del Duomo, with the exhibition open every day from 10am to 5pm. As well as several of the artist's famous contemporary sculptures, the exhibition also features sketches, drawings and documents, and will not only be displayed in the Piazza del Duomo, but in other spaces throughout Pisa such as the Palazzo dell'Opera, outside the Piazza dei Miracoli and the Museo delle Sinopie.
With so many of Pomodoro's works all in one place, this is a great opportunity to observe his art in context with the surrounding treasures of Pisa, an artistically important city.
Born in 1926 in Emilia-Romagna, Pomodoro is one of Italy's best known modern artists and has gained considerable recognition for his engagement with classic geometric shapes such as the cube, pyramid and column. His work has featured at several museums and institutions around the world since he made his name in the 1950s.
Italy is home to some of the world's greatest art, with this exhibition being just one example. If you'd like to visit this wonderful country, visit our website to take a look at our villas in Sicily, Tuscany, Sardinia, Puglia, Abruzzo and Umbria today.
Image: Jasonm, available under Creative Commons