Calendimaggio Festival welcomes spring to Assisi
Posted on 28 April 2015 in Italy, Umbria
If you're staying in one of our luxury villas in Umbria this May, you may be pleased to hear that one of the region's most popular historical festivals is due to take place on the first Thursday, Friday and Saturday of the month.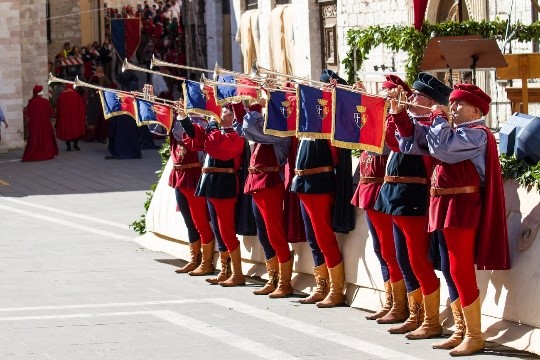 The Calendimaggio Festival is a town festival dedicated to St Francis, the patron saint of Assisi, with plenty unfolding over the three-day duration. Beautiful arrangements of blooming flowers line the streets, and the townspeople don traditional, colourful period costumes to take part in a range of activities, from love song competitions to traditional games.
The three-day festival culminates in Palio, a battle between the two districts of Assisi, Magnifica Parte de Sotto and Nobilissima Parte de Sopra, for a valuable prize. Both districts participate in a variety of activities including song, dance, races and games, with each side hoping to best interpret the essence of the return of spring in order to claim the grand prize. This tradition is said to hail from the 1300s, reflecting the rivalry of the Fiumi and Nepis families.
Image: Visit Assisi