The Best Beaches in Northern Sardinia
Posted on 18 June 2019 in Italy, Sardinia
It's no secret that some of the best beaches in the world can be found in Northern Sardinia, but there are plenty of hidden gems for you to discover and one of a kind beaches to enjoy.
Here you will find our top picks for the best beach experiences!
Spiaggia La Pelosa
Spiaggia La Pelosa is a paradise beach, situated at the feet of Capo Falcone.
This beach boasts exceptionally fine, white sand and gorgeous crystal-clear waters making it one of the most picturesque beaches of Sardinia.
There is a wonderful watch-tower that overlooks the beach on its own little island, still standing from the 17th century, and surrounding are views of the iconic landscape.
The shallow waters mean the beach is child-friendly, making it perfect for family visits. This beach has also been hailed to be great for snorkelling, scuba diving, windsurfing and kayaking for the more adventurous.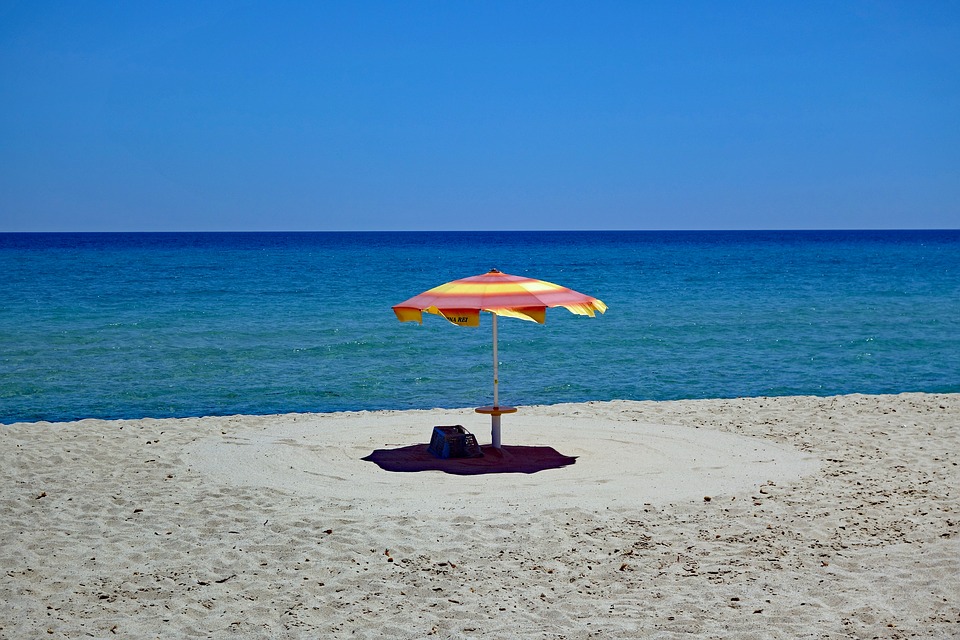 Arzachena, The Beach of The Prince
In 1964, an Ishmaelite Prince arrived from the sea at this beach by chance.  Prince Ismailia Karim Aaya Khan fell in love with it all and chose to transform the Mediterranean maqui, that stretched to the beach, into a huge resort.
This stretch of coastline is called Costa Smeralda, which is a stretch of 10km situated between the bay of Arzachena and the Gulf of Cugnana. This coastline may just be the best-known corner of Sardinia.
Cala Corsara, Isle of Spargi
Cala Corsara is one of the most treasured gems in Sardinia. You can only reach this special beach by boat. Its located in the stunning Arcipelago di La Maddalena, which was declared a national park in 1994 and stands as one of the most unspoilt parts of Sardinia.
The Cala Corsara cove is home to four beaches decorated with the finest white sand and the clearest of waters. The beaches are surrounded by small, magical dunes covered with brooms, junipers, roses and sea lilies, and fascinating granite rocks stick out sporadically across the landscape. This one-of-a-kind beach really cannot be missed.



Spiaggia Rosa (The Pink Beach)
Spiaggia Rosa is one of the few places to have pink sand in the world, making this an extraordinarily unique place to visit.
The beach itself was named because of its distinctive sand. This particular sand is made up of tiny fragments of shells from small marine animals, crushed fossils, crystals, and coral. All together, these shards create a rose hue.
The pink beach is located on the Isle of Budelli and actually used to be much more vibrant before tourists began stealing the pink sand as a souvenir or to sell. It was made illegal for anyone to visit the beach in 1994 as a means of preserving the beach's colour. Now you can only view the island on day trips as long as the sand is not touched.
Mugoni Beach, Alghero
Mugoni Beach is one of Sardinia's worst-kept secrets. It's one of the most extensive beaches in the Alghero area filled with Sardinia's classic fine, soft sand. This known gem has fresh and clear water with shallow areas and is sheltered by majestic pine tree forests. The views are also incredible, offering views of Porto Conte Regional Park and the mountains.
This beach is family friendly and also offers hire of water games and sailing boats. You can also hire classic parasols to shade you from the Sardinian sun.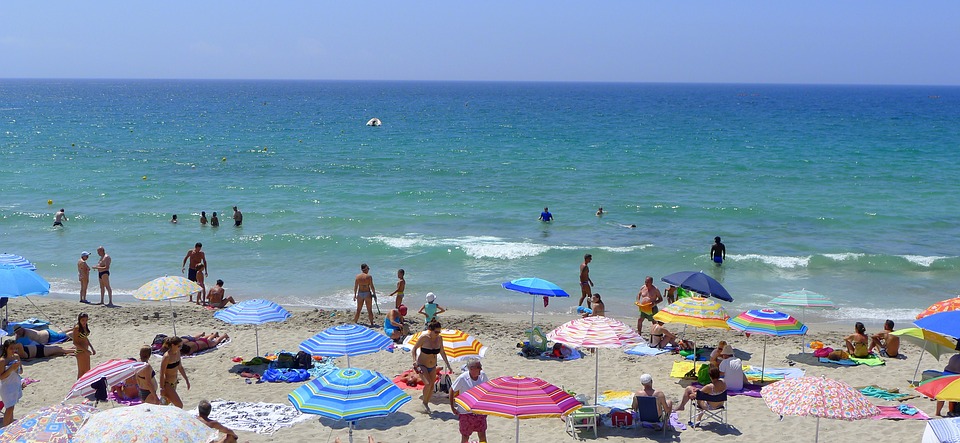 If reading more about the best beaches in Northern Sardinia has inspired you to come and visit, why not have a look at our Sardinia apartments to complete your special stay? If you want to see what else you could enjoy on your trip, read here for more about summer in Sardinia.