Be Pampered in Puglia
Posted on 6 May 2014 in Uncategorized
Want to be pampered this summer? Look no further than the Canne Bianche Beach Hotel and Spa.
The first thing to note is the hotel's enviable position as it sits gracefully on the white sand beach of the Torre Canne bay. The sea itself forms part of the garden scenery as waves gently meander in front of palm trees, lawned greens, dainty little flower pots, mellow stone paving and the hotel's beach front swimming pool.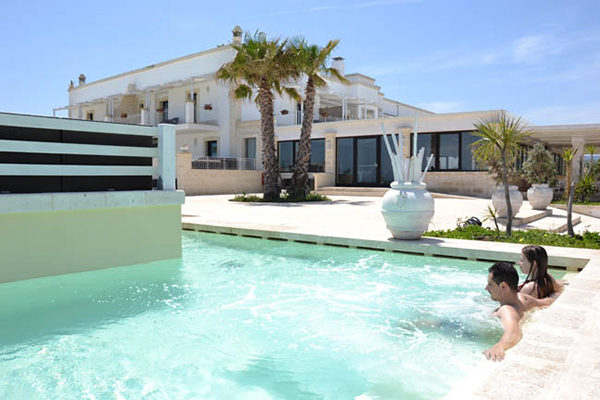 The outer space merges elegantly with the interior as floor-to-ceiling glass windows and fresh white decor give a light and airy feel throughout. Chic clay and stone coloured soft furnishings embellish the lobby, accessorised with intricately decorated wall lights and soft candles. The stylish pale decor continues into the bedrooms, themselves beautifully fashioned in understated chic.
The staff are friendly, cheerful and attentive. The hotel prides itself on offering the services of a four star hotel but with the friendly atmosphere and personal service that one experiences in boutique hotels and upmarket guest houses.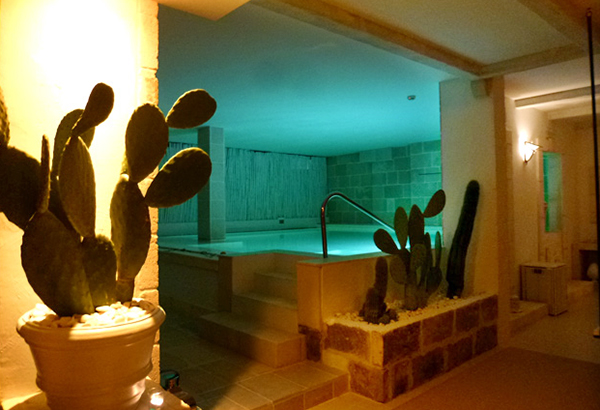 The newly opened luxury spa with Turkish bath and sauna occupies most of the lower floor. Thoughtfully designed ambient lighting is used to charming effect as soft wall lights, candles and sunken lamps create a diffused glow to instantly calm and relax. A full range of wellness treatments are on offer, including specialised massages, osteopathy and beauty treatments.  For romantics a 'couples massage' aimed at rediscovering the sweetness and vitality of couple harmony is also on the menu.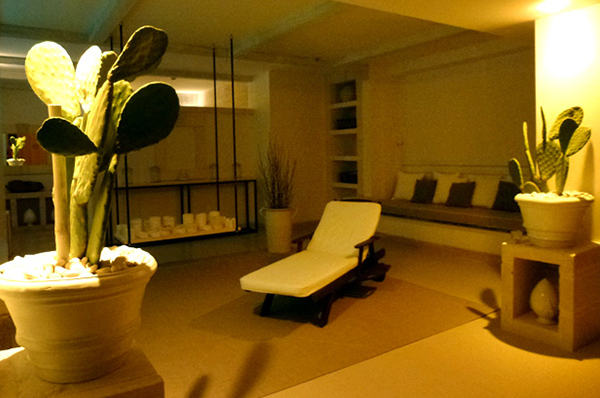 On the ground floor the Gambero Rosso restaurant offers the finest in Pugliese dining. In keeping with the rest of the hotel, the restaurant is encased in a large expanse of glass windows offering breathtaking views of the gardens and seafront. The food from the A La Carte menu is cooked to perfection with light bites and special requests made to order. The waiters are attentive and friendly and offer a host of knowledge on the dishes and ingredients being served.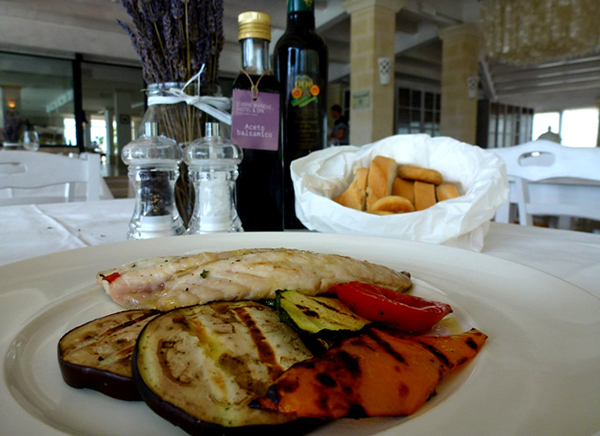 One would be hard pushed to find a better place to relax this summer than the Canne Bianche Beach Hotel. The combination of beach front location, chic decor, friendly staff, wellness centre and top class restaurant make Canne Bianche one of the best beach front hotels in Puglia.