Artist Edoardo Tresoldi has created a phantom art installation in Puglia
Posted on 19 April 2016 in Italy, Puglia
Artist Edoardo Tresoldi is known for his spectacular sculptures using wire, and his latest project is a recreation of the Basilica di Siponto in Puglia. The installation has given the ancient church a new lease of life.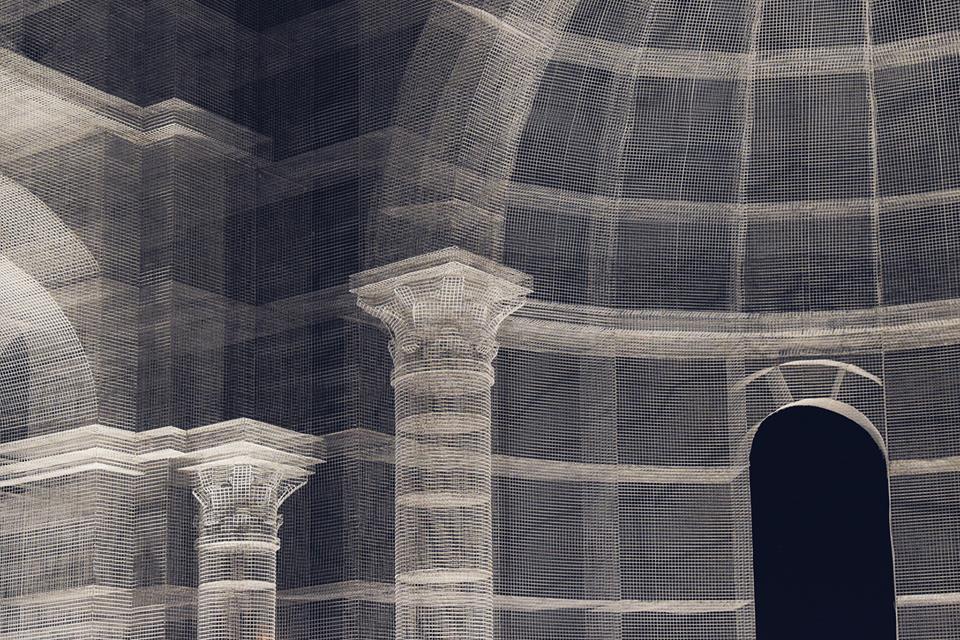 The installation, which is made from transparent metal wiring, also marks the opening of a new archaeological park beside an existing church at the site.
The €3.5 million (£2.7 million) structure was built in three months and replicates the Basilica that once stood there. You can still see some of the remains of that ancient church.
The church was abandoned after an earthquake in the 13th century. Tresoldi's work has been described by curator Simone Pallota as "a majestic architecture sculpture" capable of bringing to life the ancient structure while updating "the relationship between the ancient and contemporary."
Tresoldi is well known for these wire sculptures and some of his work has been featured at Milan Fashion Week. He describes the installation of the Basilica in Puglia as "a return of this great building as if it were part of the historical memory of the place."
The sculpture is to be a permanent installation, and will be an interesting sight to see when staying at our villas in Puglia. Italy has many remarkable and historic buildings to explore during your stay.
Image: Manfredonia Apulia Caput available under Creative Commons.