Archaeologists uncover important ancient amphitheatre in Tuscany
Posted on 16 November 2015 in Tuscany
Italian archaeologists may have just made the most important Roman amphitheatre finding of the past century, as they have recently unearthed the remains of an oval structure resembling an amphitheatre in the Tuscan town of Volterra.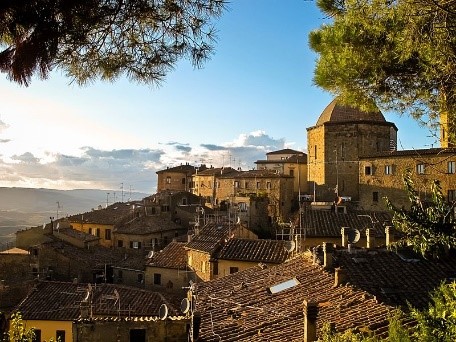 The foundations found by the archaeologists are said to date back as far as the 1st century, and estimate it measured around 262 x 196 feet, based on what has been unearthed so far, making it an especially large amphitheatre. With the survey dig revealing three orders of seats, it is estimated that the amphitheatre could seat over 10,000 people, in comparison with the Colosseum, which could seat around 50,000 people.
Elena Sorge, archaeologist of the Tuscan Superintendency, said that the discovery "sheds a new light on the history of Volterra, which is most famous for its Etruscan legacy. It shows that during the emperor Augustus's rule, it was an important Roman centre." During the first century BC, Volterra, once a powerful Etruscan city, fell under Roman rule.
So far, the archaeologists have also found that the amphitheatre was decorated in a traditional Volterra stone, panchino, and uses the same construction techniques as the nearby Augustan theatre. Also discovered are a large sculpted stone, as well as a vaulted entrance to a covered passageway, where the gladiators were possibly housed before they entered the arena.
To unearth even more of Tuscany for yourself, including its fascinating history, traditions and way of life, visit our website today to browse and book our hotels in Tuscany.
Image: Andres Nieto Porras, available under Creative Commons